Dierks Bentley Makes Bizarre Award Show Bet
By Lauryn Snapp
April 28, 2020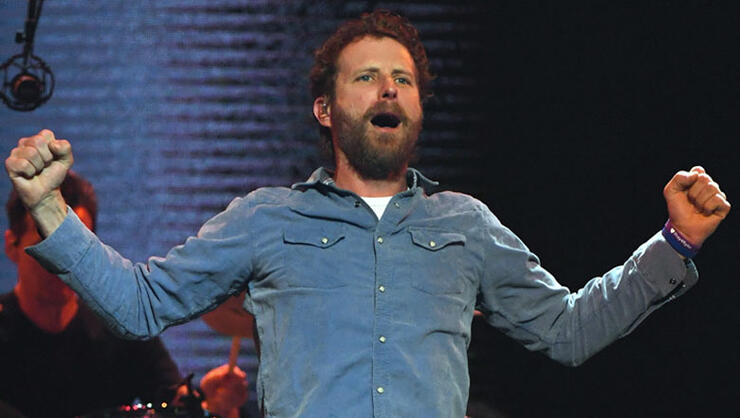 Although many may consider betting a waste of money, it is something that brings extra fun and drama to all kinds of things. This time, Dierks Bentley is placing his money on 2020's country music award shows being canceled. 
"Do you think that those are going to happen…in real life? There's no way!" says Dierks during a recent interview with Cody Alan.
The duo discussed the upcoming fall award season in the wake of the COVID-19 pandemic. Due to the coronavirus, three major country music award shows have now been rescheduled for the fall, and the timing of these shows couldn't be closer.  
"ACM, CMT, CMA Awards…all happening back-to-back-to-back. I'm thinking of renting one suit and wearing it to all three shows," shared Cody.
The "I Hold On" singer responded confidently and placed his bet that the upcoming CMA Awards, CMT Awards, and ACM Awards would not happen. He was so confident in his prediction that the country star was willing to place a financial bet on his award show forecast offering to buy Cody's red-carpet wardrobe for the events if he is wrong.  
"One suit? I am all down for that, dude!" Let's keep it simple. IF they happen, I'll buy your suit. Anything you want! I will buy the one suit that you have to wear to all of these awards shows," laughed Dierks. "When they ask who you are dressed by, you have to say, Dierks Bentley."
"It will be the best money I have ever spent because it will mean that I am back on the road in some way. Operation: "Buy Cody A Suit," is underway! I hope I am buying you the most expensive suit of all time," teased Dierks. "I hope we have stuff in the fall. I can't imagine people gathering in an inside building, but I will tell you, these will be the happiest people. The one thing that will come out of this is gratitude."
Cody is planning to look very dapper at the awards shows this fall. 
Photo Credit: Getty Images.
Chat About Dierks Bentley Makes Bizarre Award Show Bet