Latinx Stars Coming Together for Altísimo Live! Festival: How to Stream
By Taylor Fields
April 28, 2020
Everyone has been affected in some way by the pandemic surrounding COVID-19, including America's essential farmworkers who make up an estimated three million people who are on the frontlines to sustain the country's food supply.
To help support this important group of people, a group of some of the biggest Latinx stars are coming together on Cinco de Mayo (May 5th) via a livestream for the unprecedented Altísimo Live! Music and Pop Culture Festival, created by RetroPop Media and iHeartLatino (iHeartMedia's Hispanic platform). The virtual event, inspired by Live Aid, will raise money to benefit the Farmworkers Pandemic Relief Fund, and will showcase at-home performances, comedy skits, and so much more. Viewers will also hear from farmworkers and their personal stories during this difficult time.
Co-Hosted by Eva Longoria and iHeartLatino Chairman and Chief Creative Officer Enrique Santos, the festival will also feature other celebrity co-hosts throughout the evening, including J Balvin, Kate Del Castillo, Rosario Dawson and Alejandro Sanz.
Altísimo Live! will feature performances and appearances from artists including Marc Anthony, Luis Fonsi, Maluma, Becky G, CNCO, Anitta, Steve Aoki, Gloria and Emilio Estefan, Juanes, Nicky Jam, Gente de Zona, Fonseca, Farruko, Wisin y Yandel, and so many others.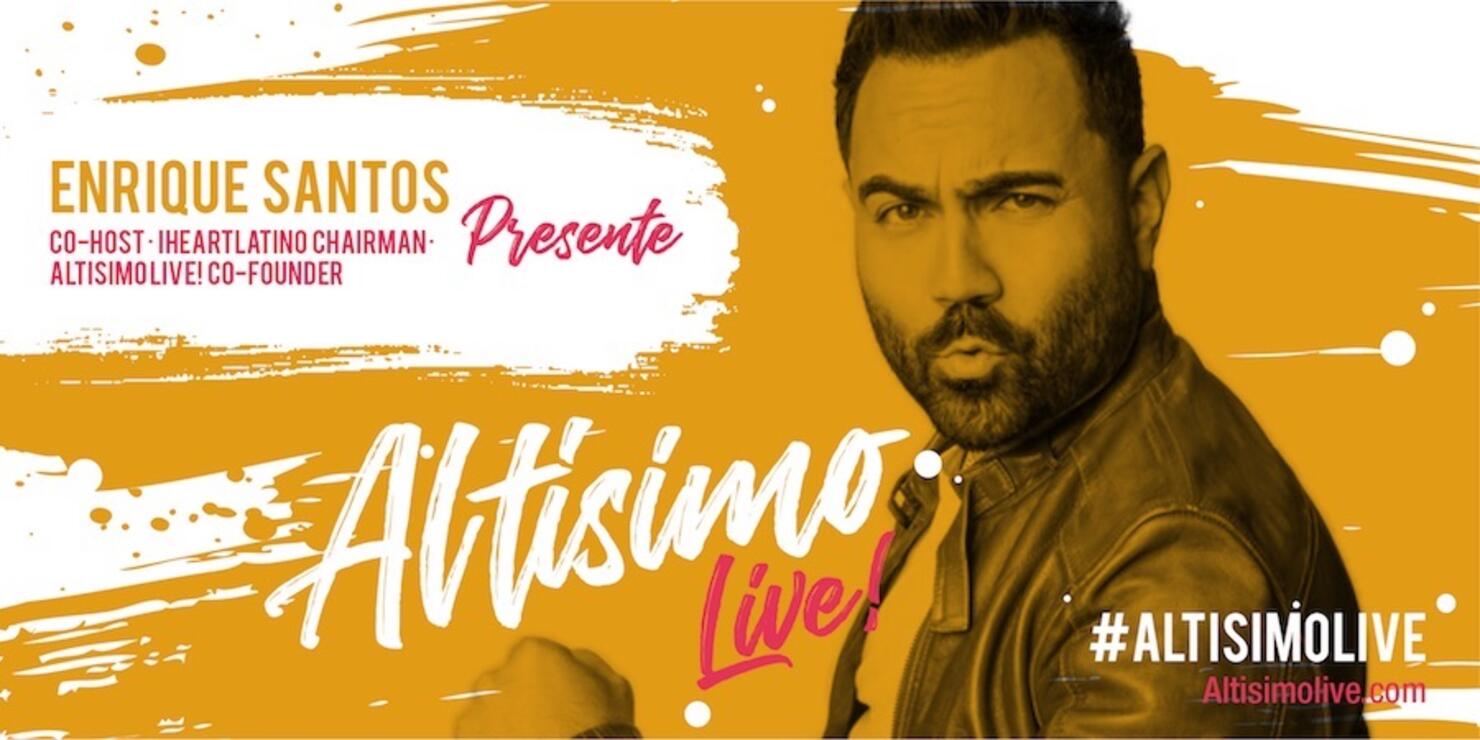 Throughout Altísimo Live!, supporters can make a donation — $5 or more — via online or by text. As Enrique Santos explained, "As the Spanish-language saying goes, 'un granito de arena' can make a difference, and in this case, $5 on Cinco de Mayo can add up to a lot."
Altísimo Live! can be streamed on Facebook, YouTube, Twitter, Periscope and Twitch on Tuesday, May 5th, beginning at 10am PT/1pm ET. iHeartLatino and PEOPLE en Español will also broadcast the event throughout the day, and on iHeartRadio's Rumba station. Then, at 4pm PT/7pm ET, the groundbreaking interactive festival transforms into a series of continuous musical performances, interactive Q&A's and experiences with the artists.