Little Girl Covers Rage Against The Machine's 'Killing In The Name'
By Katrina Nattress
April 28, 2020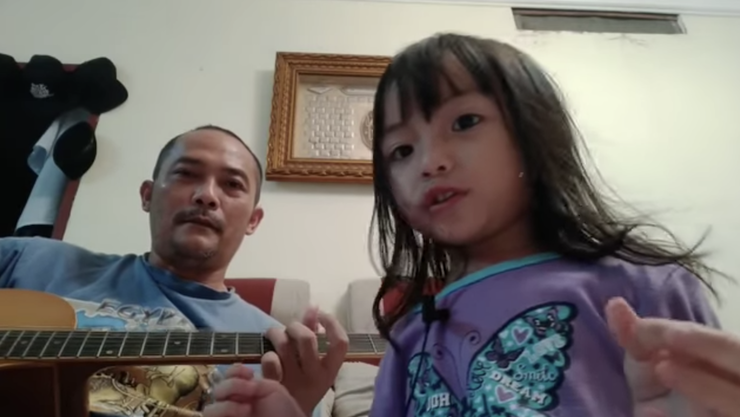 Quarantine has been tough on us all; however, many people are trying to find the joys of staying at home — especially those who are parents. For Ujang Ijon, that came in the form of teaching his toddler daughter Audrey the words to Rage Against The Machine's "Killing In The Name." The Malaysian musician uploaded a video of their cover — with him on acoustic guitar and the little girl on vocals — to Facebook on Sunday (April 26). The clip already has racked up over a million views (including from the band's own Tom Morello), and for good reason. IT. IS. ADORABLE.
We can pretty much guarantee this will put a smile on your face, and we could all use one of those these days. Watch the cover below.
Earlier this month, Imagine Dragons frontman Dan Reynolds shared that he's been reading all the Harry Potter books with his daughter Arrow during quarantine. The 7-year-old has also been helping her mom write a children's story on Instagram called A Magical Fairy Story. Each day, she and her mom share a "page" of the book with a new post. So far, they have over 20 slides. You can read A Magical Fairy Story here.
Photo: Facebook Ujang Ijon
Chat About Little Girl Covers Rage Against The Machine's 'Killing In The Name'