Watch Dave Grohl Surprise ER Nurse With 'Everlong' On 'Jimmy Kimmel Live'
By Andrew Magnotta @AndrewMagnotta
April 28, 2020
With frontline healthcare workers busy shouldering the bulk of the work in the nation's COVID-19 response, Jimmy Kimmel was determined to put a smile on at least one nurse's face on Monday's edition of Jimmy Kimmel Live.
TJ Riley, an ER nurse who works at Jacobi Medical Center in the Bronx, NY, like many of his peers in big city's around the world now works exclusively with COVID patients. More than 60 percent of Riley's co-workers have been infected by the virus, and he and several family members have survived COVID-19 themselves.
Kimmel named Riley his 'Healthcare Hero of the Week,' awarded him $10,000 from the Life Is Good Apparel Company and sent gift packages to each of the nurses in his department. Noting that Riley was also a music fan, Kimmel added to the surprise, welcoming special guest Dave Grohl to the live stream to perform the Foo Fighters' classic "Everlong."
Riley was understandably gobsmacked at the gifts, and to suddenly be on a video conference with Grohl.
"I feel like I'm having a coronavirus dream," he said. "This is crazy."
Watch the full exchange in the video player above!
With New York City mostly shutdown due to the pandemic, city hospitals are mostly functioning as large intensive care units for COVID patients.
As of Tuesday morning, there are over 156,000 confirmed coronavirus cases in NYC and nearly 17,000 likely COVID-19 deaths.
Photo: Getty Images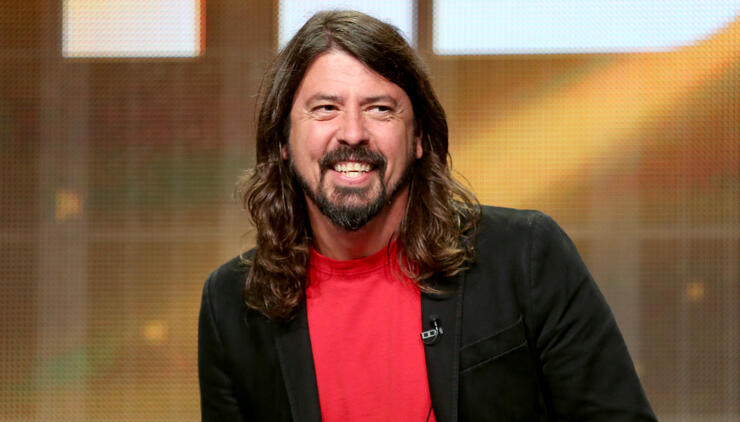 Chat About Watch Dave Grohl Surprise ER Nurse With 'Everlong' On 'Jimmy Kimmel Live'