AT&T, T-Mobile & Verizon Donating Phone Chargers to Hospitals Nationwide
By Taylor Fields
April 30, 2020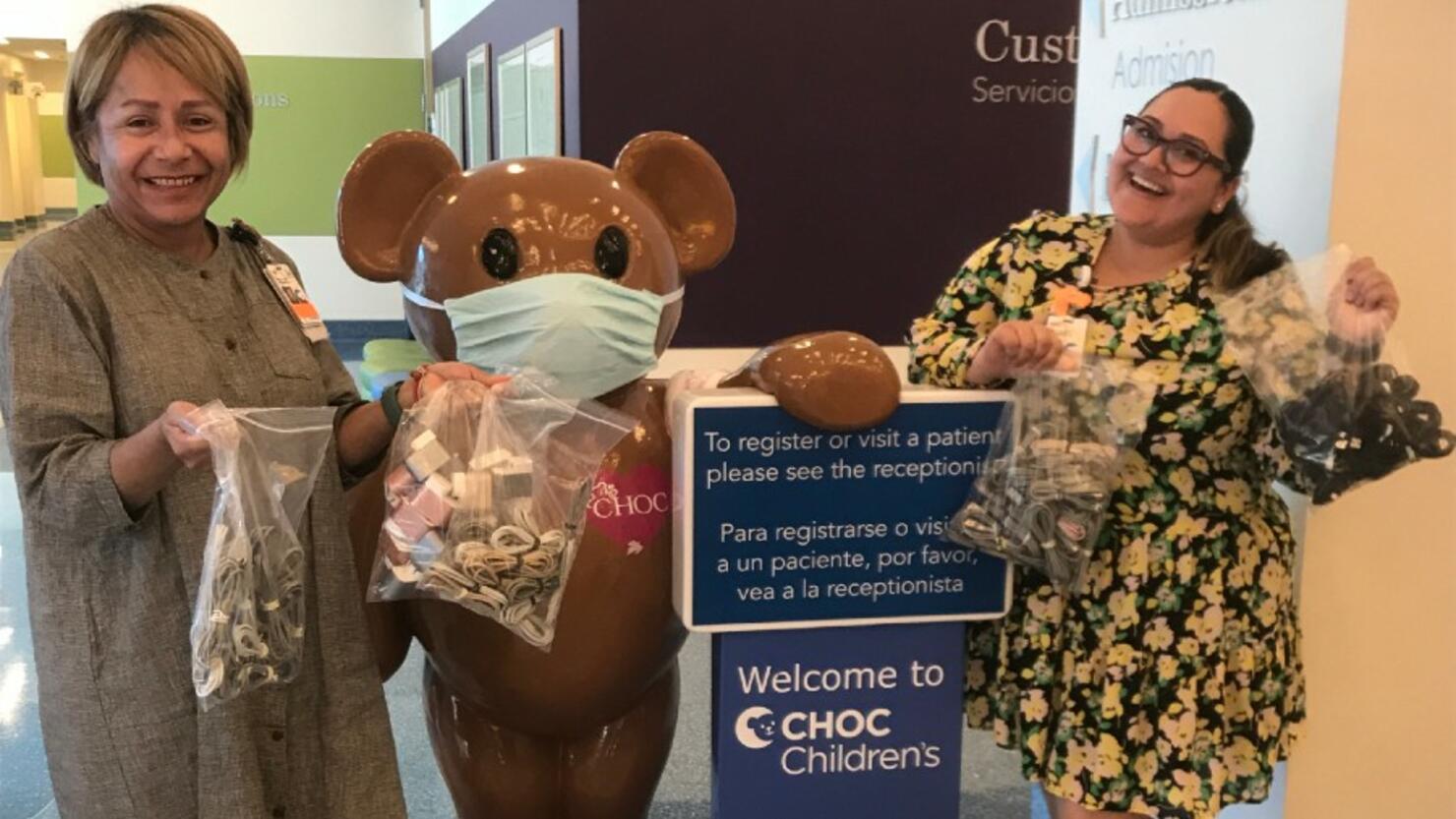 It's an unprecedented time as the world faces the coronavirus pandemic. Hospitals are being described by healthcare workers — who are selflessly risking their lives, daily, during long shifts — as "war zones," and patients are unable to have their loved ones by their side as they battle COVID-19. So, iHeartMedia brought together a few of the biggest wireless brands to help people stay connected during the current coronavirus pandemic.
AT&T, T-Mobile and Verizon are donating thousands of cell phone chargers to hospitals in cities across the country that have been hit hard by the virus, so that staying in touch is a little bit easier.
With so many people in the hospital for Coronavirus treatment, many even fighting for their lives, a lot of patients aren't prepared for a lengthy stay, which means that they are lacking essentials — like a cell phone charger. Although these hospitals have been doing everything they can to come up with simple necessities, the need for these items largely outweighs their ability to provide them to everyone in need.
For many patients, their cell phone is their lifeline to their loved ones. And because COVID-19 affects the lungs, patients have a hard time breathing, let alone speaking — so they rely on their cell phones to text to be able to communicate. VP of Development Beth S. Tepper at Newark Beth Israel Medical Center says, "For patients, their phones may be the only way they can hear their family for days and sometimes weeks. And for staff working long shifts and focusing their attention on patient care, it helps them to be able to connect with those at home who are worried about them too."
With the help of AT&T, T-Mobile and Verizon, the goal is to help donate thousands of chargers to over 30 hospitals across the country in cities including New York, Chicago, Los Angeles, Seattle, Boston, New Orleans, Detroit and Philadelphia.
"For patients suffering from COVID-19, staying in touch with those you love is critical, and we continue to support those affected through donations like this one," said Ronan Dunne, executive vice president and CEO of Verizon Consumer Group. "From the start of this crisis, we've supported our customers, healthcare workers and those on the frontlines through a variety of initiatives. We provided more than $50M in grants and donations for COVID-19 relief efforts, helped establish programs to feed frontline healthcare and EMS workers, and contributed to small businesses. Together, we will get through this and come out stronger than ever."
Echoing the sentiment, Valerie Vargas, SVP of Advertising and Creative Services, AT&T, said, "Throughout this unique time, we have to support and take care of each other anyway we can – big or small. We will continue to do our part in keeping those hospitalized or quarantined away from their families connected, and make a positive impact."
And Janice V. Kapner, EVP and Chief Communications Officer at T-Mobile said, "In these trying times, there's never been a more critical time to stay connected with loved ones — especially if your loved one is in the hospital. So we jumped at the chance to help with iHeartMedia's efforts to ensure every hospital has a stash of phone chargers at the ready to keep people connected. Because that's what we do at T-Mobile and throughout this pandemic, that's where we're focused — on keeping everyone connected."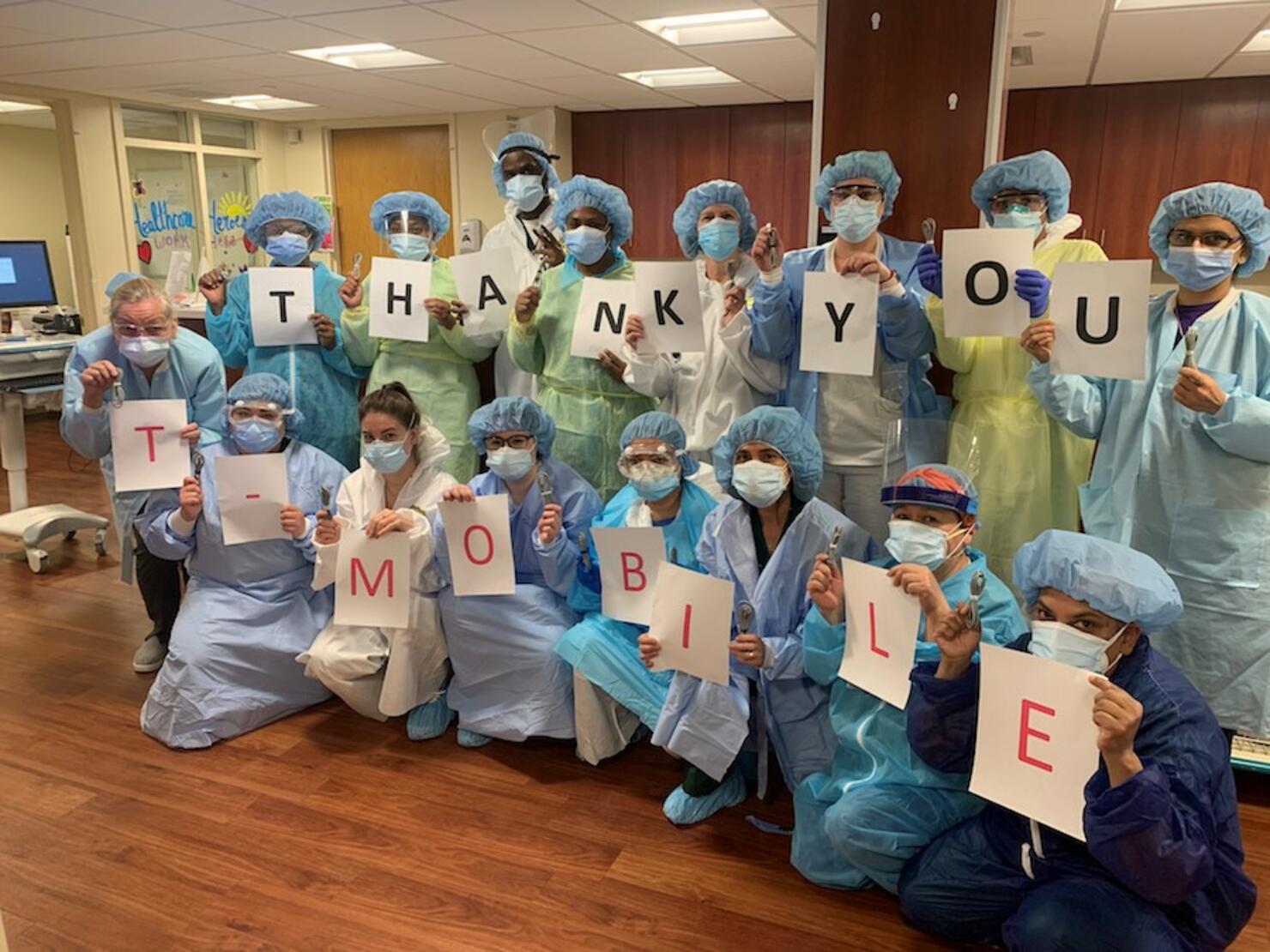 Molly White, Administrative Director, Patient Experience at University of Michigan Medicine explained of the need for chargers, "Many patients come into the system through the Emergency Department or through transfers - and in those troubling scenarios, aren't often thinking about all the bits and pieces that they may need for a longer stay. One of the biggest needs are phone chargers! This has never been more important, as the visitors have had to be extremely limited due to the highly infectious covid virus that health systems are fighting. Having the ability to call and Zoom or FaceTime with family and friends that cannot be at the bedside makes absolutely all the difference in the world. We are SO incredibly thankful for iHeart helping us get our patients connected to the faces and voices that matter most to them."
And as Emily Swanson, PA-C, MPH, of Massachusetts General Hospital explained, "With isolation and loneliness at an all-time high for patients, we have realized the critical importance of even a simple cell phone charger. A cell phone is a lifeline that connects our patients to the outside world, to beloved friends and family, to pictures and memories of happier times, and to the comfort of their favorite music. The dread of the dwindling battery, warning 5% until the screen ultimately turns to black, results in a devastating loss to these connections that are so vital to our patients. This is where we saw an opportunity to ask for help! By providing patients with access to cell phone chargers, we can make a big difference toward improving their quality of life while they are in the hospital. This problem is not unique to MGH, however, and with the overwhelming support and help of iHeartMedia we are overjoyed to be able to help patients far and wide to get reconnected!"
While battling this illness is hard enough — staying connected shouldn't be.