Costco Announces That All Customers Must Wear Masks While Shopping
By Bill Galluccio
April 29, 2020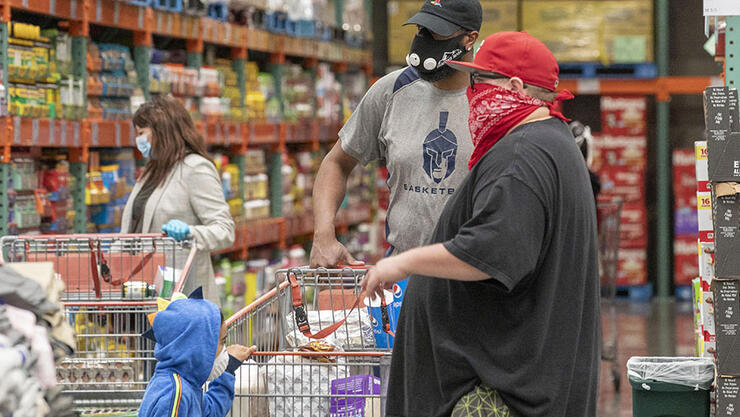 Starting next week, if you want to shop at Costco, you will need to wear a mask. The retailer announced that starting on May 4, all customers will be required to cover their faces before entering the store. The company initially said the requirement would only apply in select stores, but updated the policy to include all stores across the country.
With the new policy, Costco said that most stores in the United States and Puerto Rico will return to regular hours. They will also begin offering a special shopping hour for people over the age of 60 between 9 a.m and 10 a.m.
Costco will also be limiting the number of people into the store to ensure that everybody adheres to social distancing guidelines. Going forward, only two guests will be permitted for each membership card. In El Paso, Texas, Kentucky and Puerto Rico, warehouses will allow just one person to enter per membership card.
Photo: Getty Images