Gigi Hadid Appears To Confirm Gender Of Child With Zayn Malik
By Paris Close
April 29, 2020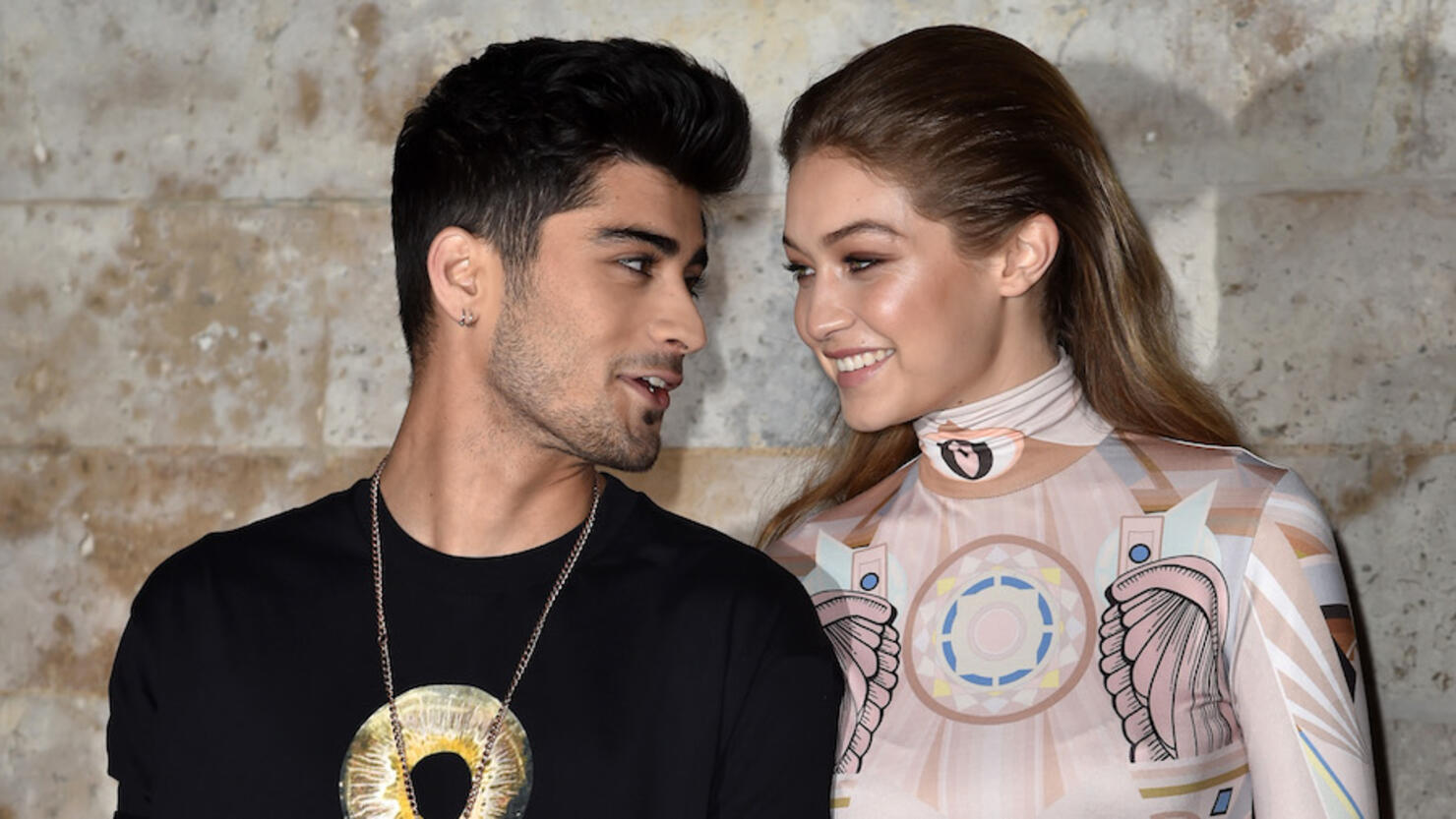 Did Gigi Hadid already confirm the gender of her alleged child with Zayn Malik?
Rumor has it the runway model and the "Pillowtalk" crooner are expecting their first child together. TMZ broke the news, reporting that Hadid is not only pregnant with the singer's baby, but she's supposedly 20 weeks along. The news comes months after the on-and-off couple reconciled their love in December 2019.
In light of the shocking news, fans have been inspecting Hadid's Instagram feed for signs — and one particularly convincing fan theory suggests the cover girl's recent birthday bash celebrated more than just her turning 25. It's been speculated Hadid's b-day party, for which Zayn made a rare appearance, was both a "pregnancy party."
The theory relies on photos Hadid shared on her IG feed at the time, both including her posing beside Zayn while holding silver birthday balloons — shaped as "2" and "5." If you look closely, you can see the "2" balloon has blue strings attached, the "5" with pink strings — but it's another sweet snapshot she posted with Zayn that has followers believing the sex of her unborn child is a boy.
"Bro WE'RE SO DUMB. The blue and pink strings- . It was a gender reveal party as well?? Also I think that it's a boy since Gigi is holding the balloon with blue strings," a Twitter user tweeted. Another fan guessed, "What if Zayn and Gigi aren't just one child but they end up having twins a boy and girl."
It's a pretty believable theory, we'd say — but only time will tell. After all, neither Gigi nor Zayn have publicly confirmed the pregnancy news as of yet.
See the picture below.