Kentucky Gov. Apologizes To 'Tupac Shakur' For Unemployment Check Error
By Paris Close
April 29, 2020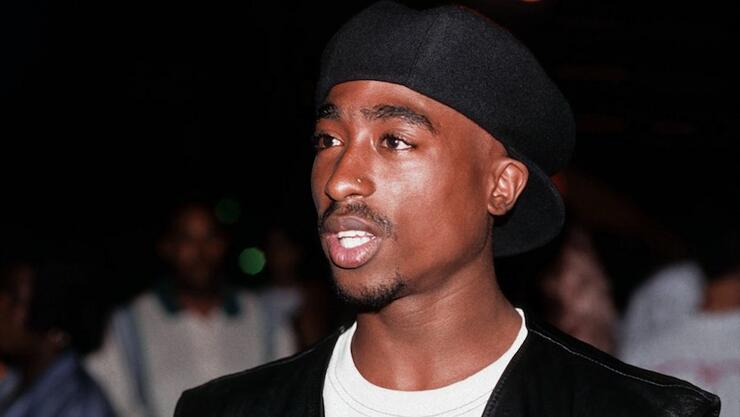 Don't call it a hoax.
Given all the claims insisting Tupac Shakur has been alive and incognito since his 1996 unsolved murder, it's always a brow-raising occasion whenever the lyricist's name pops up in the media — even more so on an unemployment claim. Just ask Kentucky Governor Andy Beshear, who recently found himself apologizing to a resident he'd assumed was one of the "bad apples" taking advantage of the state's unemployment benefits amid the COVID-19 (coronavirus) pandemic. In previous statements, Beshear bashed those people for slowing down the state's unemployment processing, blaming pranks like these are why "thousands of people" are still awaiting their benefits.
Well, Tupac Malik Shakur, 46, wasn't joking when he'd applied for unemployment under the same name as the late rapper. According to the Lexington Herald-Leader, the Lexington resident had been working as a cook before the state's lockdown restrictions ordered restaurants to close shop indefinitely.
Shakur has been waiting to receive his first check since he first applied on March 13. "I've been struggling for like the last month trying to figure out how to pay the bills," he told the outlet, adding that he never suspected the labor cabinet would dismiss his application as a prank. "I'm hurt, I'm really embarrassed and I'm shocked."
Evidently, Beshear's office couldn't verify Shakur's identity at first but upon realizing their error, they have since started working to resolve Shakur's claim. However, that wasn't enough for Beshear, who actually called Shakur personally to apologize himself.
"I talked to him on the phone today, and I apologized," Beshear said in Tuesday's (April 28) press conference. "I told him how it happened, but I owned it. It's my fault. He was gracious. I said I'm sorry if I embarrassed him or caused him any attention he didn't want, and he was very kind. He ended the call, 'God bless.'"
Photo: Getty Images
Chat About Kentucky Gov. Apologizes To 'Tupac Shakur' For Unemployment Check Error