Mariah Carey's 2008 Album 'E=MC2' Just Topped The Chart: Find Out How
By Hayden Brooks
April 29, 2020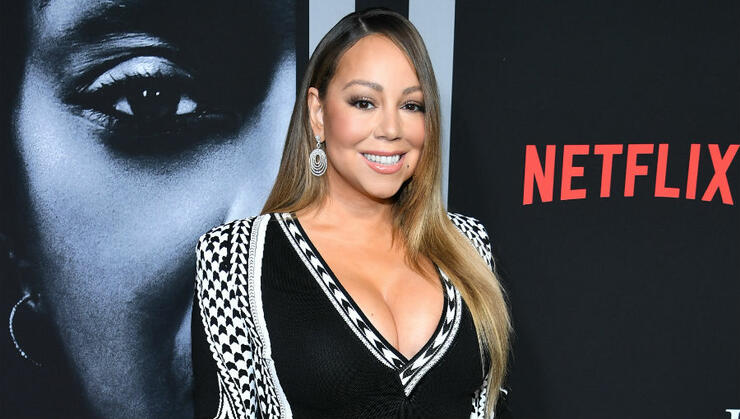 Mariah Carey's Lambily is one of the most dedicated groups of fans around and their latest feat even shocked the pop titan.
On Monday (April 27), the diva's highly-underrated 2008 album, E=MC², took to the top of the U.S. iTunes Top 200 chart 12 years since its release in a similar fan-driven campaign as the 2018 #JusticeforGlitter movement. "What is going on?????" the singer tweeted upon hearing the big news, before asking fans how they'd like her to celebrate. "How should we celebrate #JusticeForEMC2? I want to do a singing moment for you! Which song?"
Released on April 15, 2008, the 11th studio album was the superstar's follow-up to her 2005 comeback album, The Emancipation of Mimi, and produced her 18th No. 1 single, "Touch My Body," The LP also spawned singles, "Bye Bye," "I'll Be Lovin' U Long Time" and "I Stay in Love." While longtime MC fans are quick to single out "Migrate," which featured T-Pain, as the track that should've received the single treatment, Carey decided to show some love to one of the slower tracks on the LP titled "Last Kiss."
"Woke up yesterday to find out that E=MC2 is somehow the #1 album on iTunes!! On its 12th anniversary no less," Carey captioned a follow-up post on Tuesday. "Lambily, you are the friggin' BEST! I hope you enjoy this impromptu version of Last Kiss ft. Mutley ❤️❤️❤️ #JusticeForEMC2"
Chat About Mariah Carey's 2008 Album 'E=MC2' Just Topped The Chart: Find Out How