Portugal. The Man Offer To Buy Kids Books After Alaskan School District Ban
By Katrina Nattress
April 30, 2020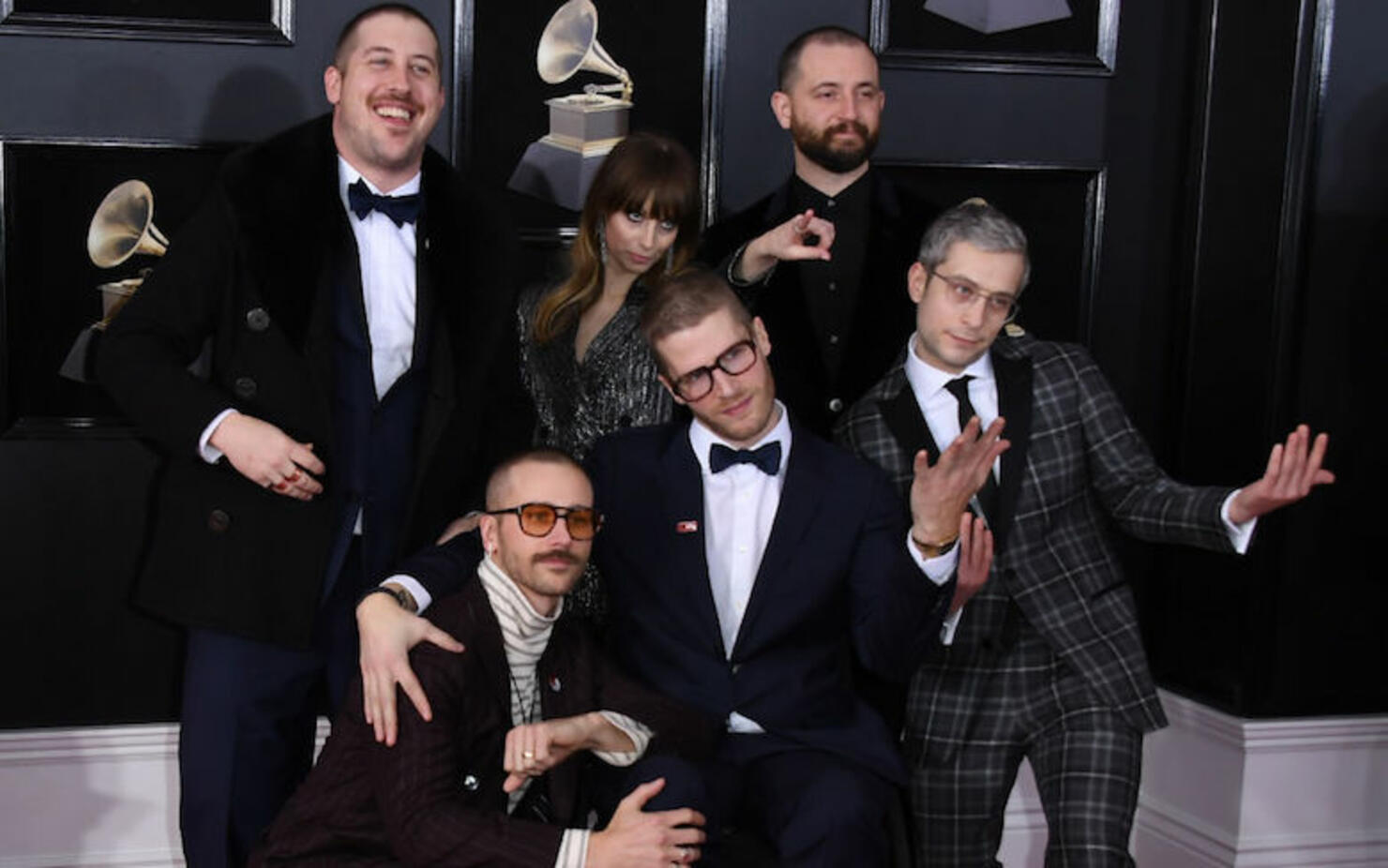 The members of Portugal. The Man aren't afraid to take a stand and speak their mind, and the band most recently set its sights on the Matanuska-Susitna (Mat-Su) Borough School Board in its native state of Alaska.
The school district recently placed a curriculum ban on five books for their "controversial" subject matter. The list includes F. Scott Fitzgerald's The Great Gatsby; Ralph Ellison's Invisible Man; Joseph Heller's Catch-22; Tim O'Brien's The Things They Carried; and Maya Angelou's I Know Why the Caged Bird Sings, which are all considered literary staples.
When P.TM caught wind of this, they took to social media to urge fans to boycott the ban, and offer to purchase and deliver the novels to any local high schooler who wants to read them.
"Hey Mat-Su friends, your School Board recently banned five great books from its high school curriculum," the band wrote on Instagram alongside a "Boycott The Book Ban" logo created by their friend Wesley James. After listing the novels affected, they wrote: "These titles are often considered staples for junior and senior English classes across the country. We believe this decision is narrow-minded and un-Patriotic, and we are not OK with it. That is why we are putting out a standing offer that if any student/parent in the Mat-Su Borough School District wants a copy of one or more of these books, we will mail them to you."
They ended the message with an email address to contact for those interested. See P.TM's post below.