Will Smith Reunites With 'Fresh Prince Of Bel-Air' Cast
By Lauren Crawford
April 29, 2020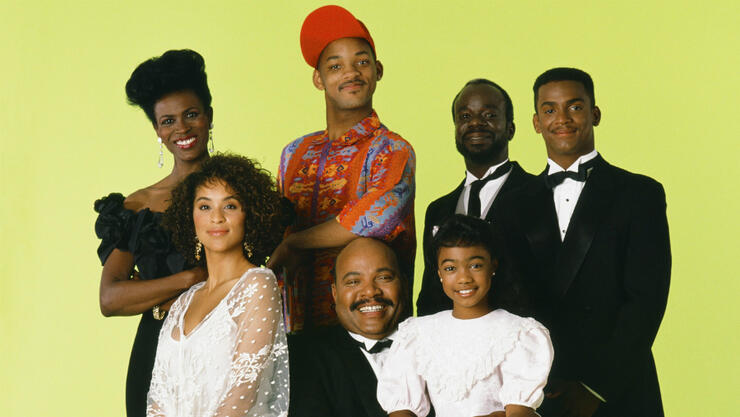 It's the zoom reunion we've all been waiting for!
On Wednesday (April 29), the Fresh Prince of Bel-Air cast came together for the first time in nearly 25 years for the finale episode of Will Smith's Snapchat series, "Will From Home."
For the first installment of the two-part finale, Will enlisted fan favorites Alfonso Ribeiro (Carlton Banks), Tatyana Ali (Ashley Banks), Karyn Parsons (Hilary Banks), Daphne Maxwell Reid (Vivian Banks), Joseph Marcell (Geoffrey Butler) and DJ Jazzy Jeff (Jazz).
"Reunited and it feels so… AHHHHHH!" Will captioned a teaser of the reunion on Instagram. "It's been 30 years since the first season of The Fresh Prince of Bel-Air so I thought we should have ourselves a lil Zoom reunion!! Check us out, link in bio.#WillFromHome."
According to Rolling Stone, the reunion will also feature a tribute to the late James Avery, who played Will's Uncle Phil.
The cast's zoom reunion marks the first time they've reunited on-screen since the highly popular NBC sitcom ended its six-season run in May 1996.
The second installment of the two-part finale will premiere on Thursday (April 30th) at 6 a.m. ET.
Photo: Getty Images
Chat About Will Smith Reunites With 'Fresh Prince Of Bel-Air' Cast