YUNGBLUD Shares Colorful 'Weird!' Video
By Katrina Nattress
April 29, 2020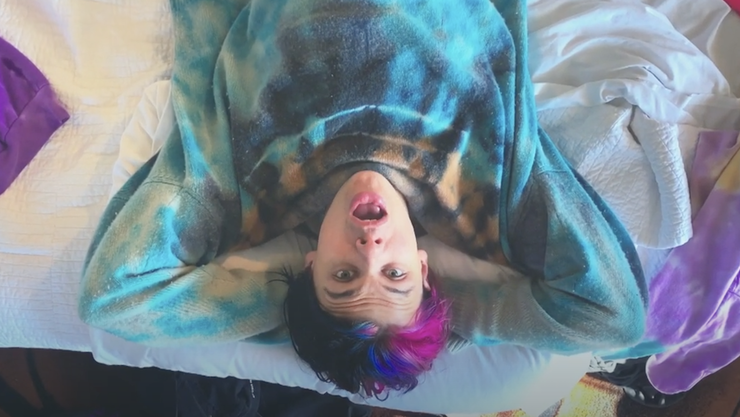 YUNGBLUD's bringing some much needed color to these dark times with the vibrant video for his new single "Weird!" (Does this song give anyone else serious The 1975 vibes?) The clip stars a tie-dye-clad, pink and blue haired YUNGBLUD hanging out in his room, playing guitar on a roof, and "hanging out" with friends via a computer screen. You know, normal things these days.
The song might be about the alt-rocker's personal hardships and meteoric rise to fame in the past 18 months, but the lyrics are perfect for the current state of the world. "Hold my hand/ Hold it tight/ We're in a weird time of life," he sings in the chorus, before later offering a sliver of hope: "Don't wreck your brain/ It's gonna be alright/ We're in a weird time of life."
Watch YUNGBLUD's "Weird!" video below.
Before dropping the song, the 22-year-old explained the meaning behind it.
"The past 18 months were so weird for me," he recently told NME. "I nearly lost my mum in a car accident. I was in a relationship and got my heart broken. We blew up and got famous really quickly. I started from depression and thought about suicide again."
"It felt like I was walking down the pavement but I felt like I was going to fall down the cracks," he continued. "It's just been a dark twisted, mental time. I thought that it was going to swallow me whole and I'd never be seen again – but I came out the other side of it."
Photo: YouTube