Brett Young Shares New Song 'Lady' Inspired by His Baby Girl and Wife
By Taylor Fields
May 1, 2020
The last few years have been a whirlwind for Brett Young. Aside from his incredible music career, he got married to the love of his life, and just last year in October 2019, welcomed his first child into the world — a little girl named Presley Elizabeth Young. The adorable, now six-month-old, and Brett's wife Taylor, serves as the inspiration behind his brand new song "Lady."
"Lady" is a letter to Presley about her mother, Taylor, and was co-written by Jon Nite and Ross Copperman. Young sings in the chorus, "Hope you look just like your momma/ And love her like I do/ You'll see close to perfect patience/ If you watch your every move/ You can always run to daddy/ You'll always be my baby/ But, look at her, baby girl/ And you'll learn/ How to be a lady/ Just how to be a lady."
Fun fact, Brett calls his wife 'lady' and now calls his daughter 'little lady.' The country star tells iHeartRadio of his new song:
"'Lady' is a really special song for me. I'm always excited to write a song that is from the heart and comes from personal experience, and I think that's the best way for me to feel like I'm connected to the country music audience. But, this one in particular, I was excited to write this from way before we found out we were pregnant. The idea of having kids, I always knew that I was gonna wanna write a song for, not just my first child, but for all my kids. I think it was one of the scariest, but most exciting all at the same time, and when we found out we were having a little girl ... I've always kind of jokingly called my wife 'Lady,' and so when we found out that we were having a little girl, she became 'little lady.' And I had all these song ideas, and I wanted to do something different and special, and Jon Nite and Ross Copperman were sitting with me one day, and Jon had written the song 'Boy' for Lee Brice, and he said, 'I don't want to do it the same way. If we're going to write one for a girl, let's find a different twist on it.' And as we started talking about it, and he heard me talking about my wife and our first child that was on her way, he said, 'Well, what if it's a song to your daughter, about your wife?' And, I went, 'Ahh, how to be a lady.' I got very excited and I think it was already exactly what I wanted to say before she was born, and when we wrote it. But, now, even getting to see my wife lead by example, and show our daughter how to be a lady every single day, just by being the woman that she is, it's made it even more special."
He adds, "From the beginning, I didn't know if it was a song for everybody, or if it was just a gift for my wife and my daughter, but I'm really excited that it's something that the whole world is gonna hear. It's a really special one for me."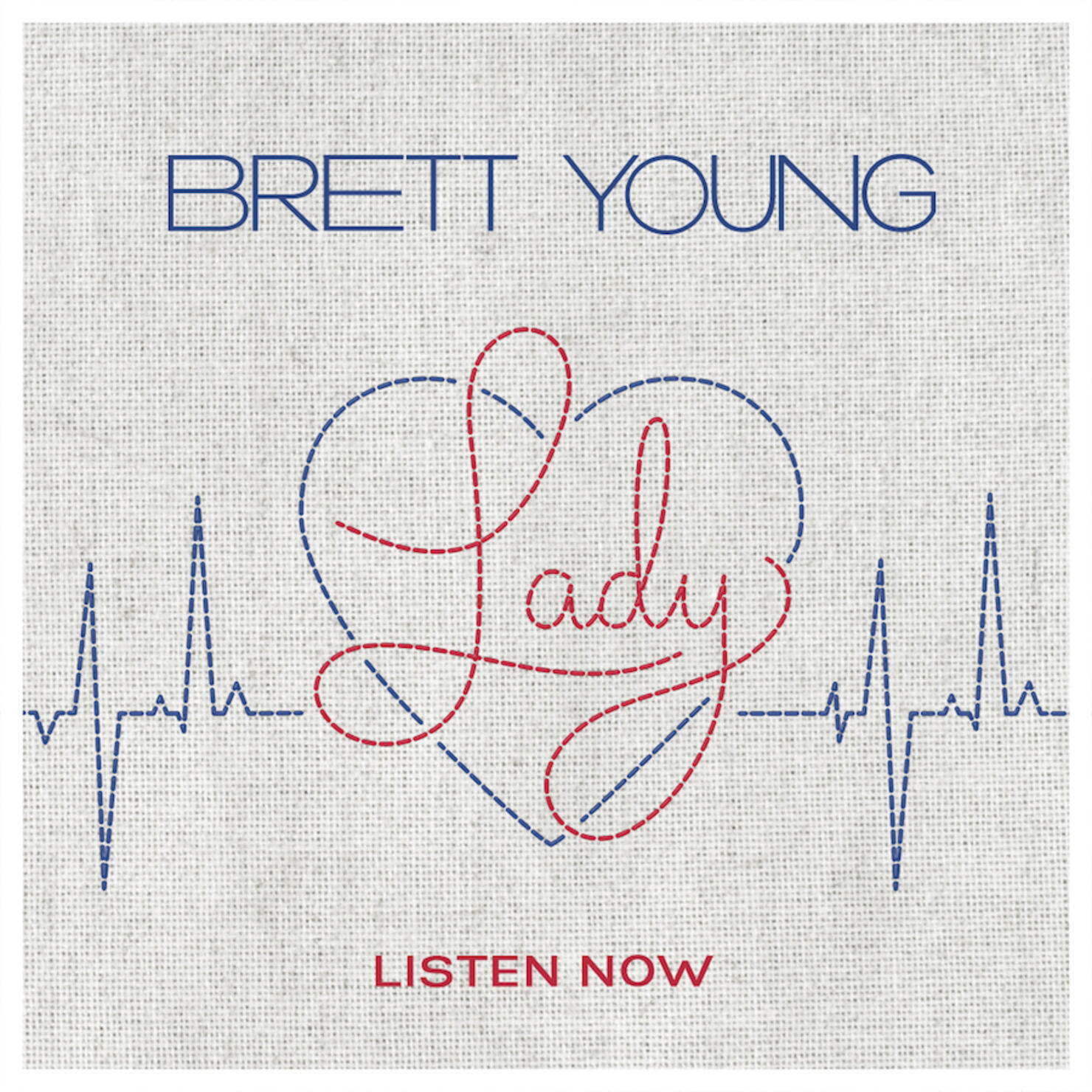 Young is over the moon about becoming a father, and calls it "the coolest thing I've ever gotten to experience, or I guess do, in my life." He adds of what it's been like being a dad to Presley over the last six months:
"I think there are so many obvious things that you could talk about when you talk about how being a dad affects you, especially when it's your first, but I think for me it's watching my child experience life for the first time. There's this unbelievable innocence and wonder, and you're getting to watch, in her eyes, this thing that probably you feel like you've lost a little bit as you've gotten older, and you're getting to re-experience it. I think there's an age that we don't remember as human beings; I don't remember being six months old. So, it's really cool too, and really special, and really personal. It's also a good reminder that life is beautiful, and we've gotten jaded and we've seen everything so many times that we forget that it's beautiful and it's important that we're blessed to be here. So, I think life as a dad is challenging, and it's a huge responsibility, but at the same time, it's such a blessing, and it's just a gift to be able to kind of go back and be six months old again, and just by watching them experience the world for the first time. So, I think it's the most beautiful and challenging gift that life can give you, is being a parent. I wouldn't trade being a dad for anything in the world."