Inmates Volunteer To Make Protective Equipment For First Responders
By Bill Galluccio
April 30, 2020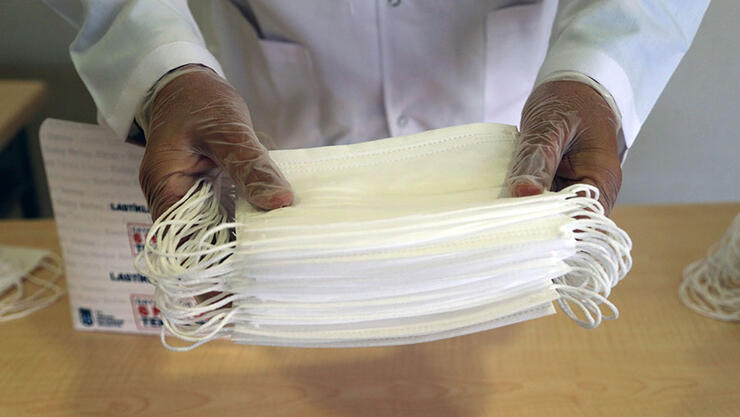 A group of inmates at the Santa Barbara County Jail in California have been working hard to help make protective equipment for the first responders who are on the frontlines battling the global coronavirus pandemic. According to CNN, the inmates approached Deirdre Smith, who works as the inmate services manager at the jail, and asked what they could do to help fight the spread of the virus.
When Smith was contacted by Santa Barbara County officials asking for her help to procure new face shields and protective masks, she told the inmates and they were happy to help out.
Twenty-two inmates have been working to make new face shields and prepare cloth for masks. Because the prison does not have sewing supplies, the fabric must be shipped out to a third-party to be finished. So far, they have created 3,2000 face shields and prepared 6,000 yards of cloth for masks.
The inmates told CNN that while they felt scared and helpless locked in jail during the pandemic, making protective equipment has helped them feel like they are doing something good.
"There were times where we didn't know what to expect, it's that uncertainty, that fear of the unknown that -- kind of like in the past led me to make some poor decisions," said Roy Duran Jr. "[It] gave us a sense of power, and control over the spread of this virus, and we're able to do something to give back, to help people, to save lives."
The group of inmates continues to churn out face shields and hopes to produce enough material for 10,000 masks in May.
"They are not only helping themselves, but they're helping their fellow inmates, as well as thousands of people in the community," Smith said.
Photo: Getty Images