JP Saxe & Julia Michaels Round Up Stars For 'If The World Was Ending' Cover
By Hayden Brooks
April 30, 2020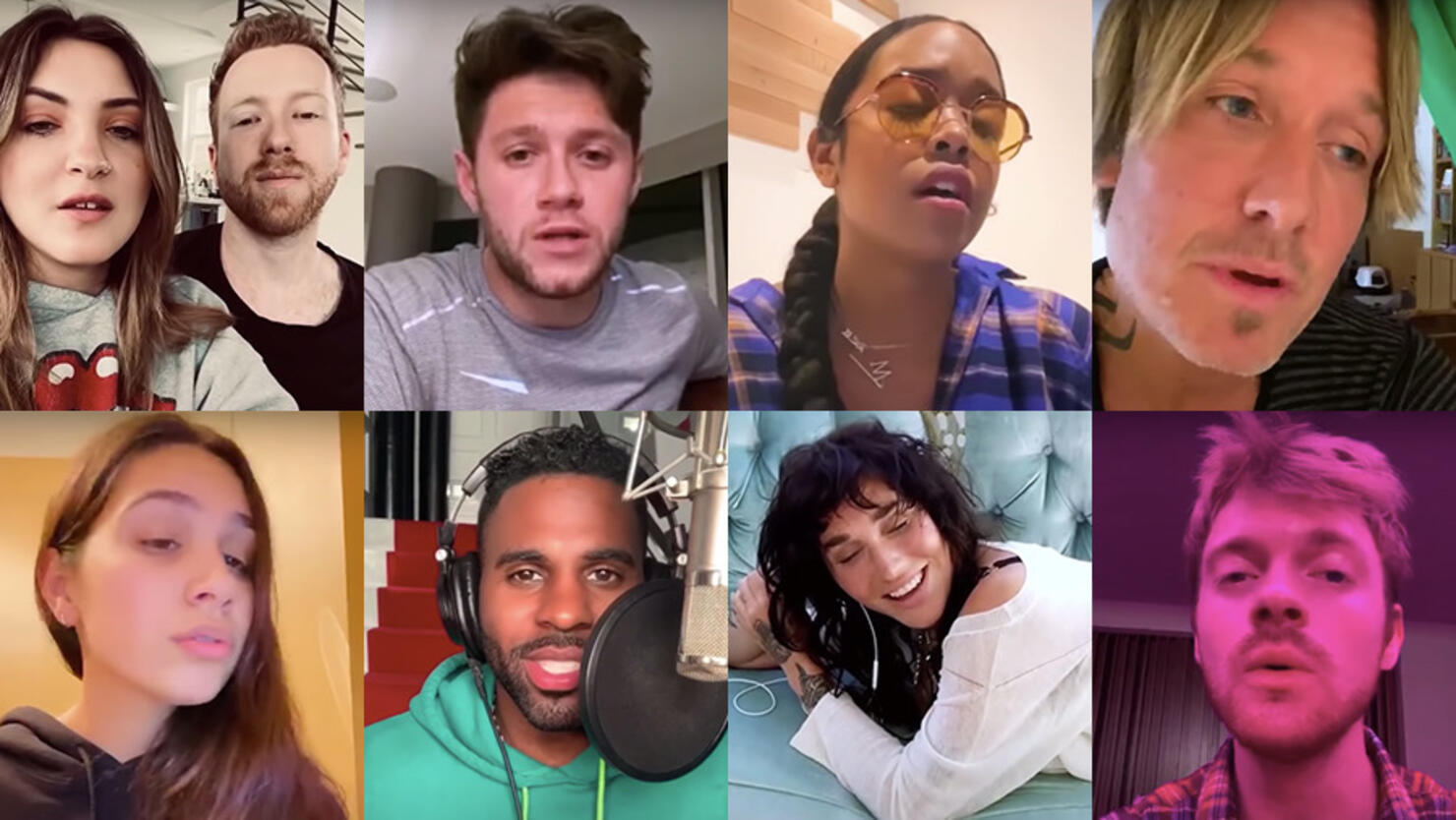 JP Saxe and Julia Michaels' duet "If The World Was Ending" has been revamped amid the COVID-19 crisis and the new rendition couldn't have arrived at a more appropriate time.
On Thursday (April 30), the duo re-released the ballad as a virtual duet along with a list of star-studded names, including H.E.R., Alessia Cara, Niall Horan, Keith Urban, FINNEAS and more. Filmed in each of their homes, the love anthem sees each of the stars tapping into their vulnerable sides and singing about what would be if the end of the world was near. The track was originally featured on Saxe's second EP, Hold It Together, and inspired by the earthquakes in Los Angeles in 2019. Proceeds from the newly-recorded track will go to the Doctors Without Borders.
The clip ends with a special message from a doctor participating in the organization. "Imagine layers of challenges and you add COVID-19 on top of a measles or a malaria outbreak in a situation of conflict or mass displacement in a country without a well-functioning healthcare system or a refugee camp, where physical distancing is just not an option," Medical Emergency Manager Crystal van Leeuwen tells viewers. "As overwhelming as this is, I also see it as an opportunity to recognize the need for a shared global approach to humanity and to allow this to guide our actions as we move forward."
Meanwhile, Saxe and Michael also released a statement about the new project. "We are so grateful for the incredible work being done by those on the frontlines during this global pandemic," the pair said. "At a time when it can sometimes feel like 'the world is ending,' we thank all of the healthcare workers, first responders, and essential workers who are helping so many people in need. Please stay home, stay safe (and don't actually go over!)"