Pop Evil Drops Two New Songs 'Work' & 'Let the Chaos Reign' From New Album
By Taylor Fields
April 30, 2020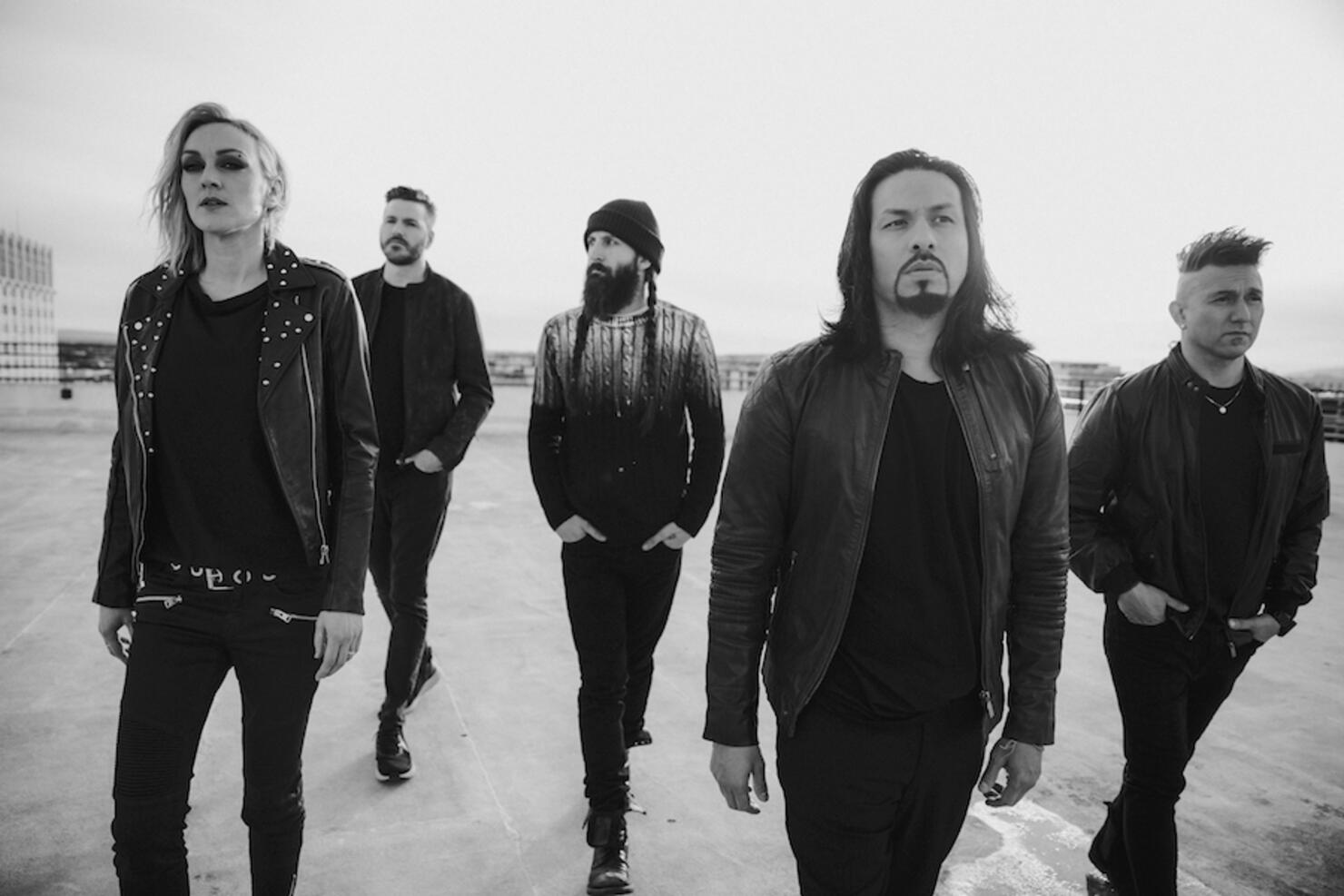 Pop Evil has returned with two new songs "Work" and "Let The Chaos Reign" — the first taste of the band's new forthcoming album.
"Work" is an anthem for anyone who wonders if they're missing out on certain things in life because they spend most of their time hard at work, as the track showcases the lyrics, "Am I ever gonna break free?/ Will I ever see what it's worth?/ 'Cause you tell me to be happy/ When all I do, all I do, is work."
By contrast, "Let The Chaos Reign" goes hard and is about determination and overcoming any obstacle thrown your way, with lyrics like, "Step up to me, now get out of my face/ Keep up with you, I'll do whatever it takes/ C'mon/ It's meant to be, let me outta my cage/ C'mon/ Let the Chaos Reign."
Both new songs follow Pop Evil's 2018 self-titled full-length album.
Pop Evil frontman Leigh Kakaty said of the band's new songs and upcoming album, "We won't bore people with the same song over and over. When you come to our live show, we feel like there should be an ebb and flow, peaks and valleys, that are similar to real life. Sometimes you're up, sometimes you're down. We like to take people on a journey when they listen to our music or come to see us live."
The band's new album was created while in Los Angeles in the winter of 2019, and it is expected to be released sometime later this year. Pop Evil has been working with new creative teams, producers and collaborators on their new music, and according to a press release, "the preproduction process yielded close to 30 songs, whittled down to the most potent 12 that represent everything POP EVIL is about."
Earlier this month, Pop Evil announced that their North American Versatile Tour is currently postponed, however, fans can expect details to follow to hear about new dates.
Listen to Pop Evil's new songs "Work" and "Let Chaos Reign" on iHeartRadio.