Teddy Time: Mitchell Tenpenny + Annie Join Cody Alan For Puppy Playdate
By Lauryn Snapp
April 30, 2020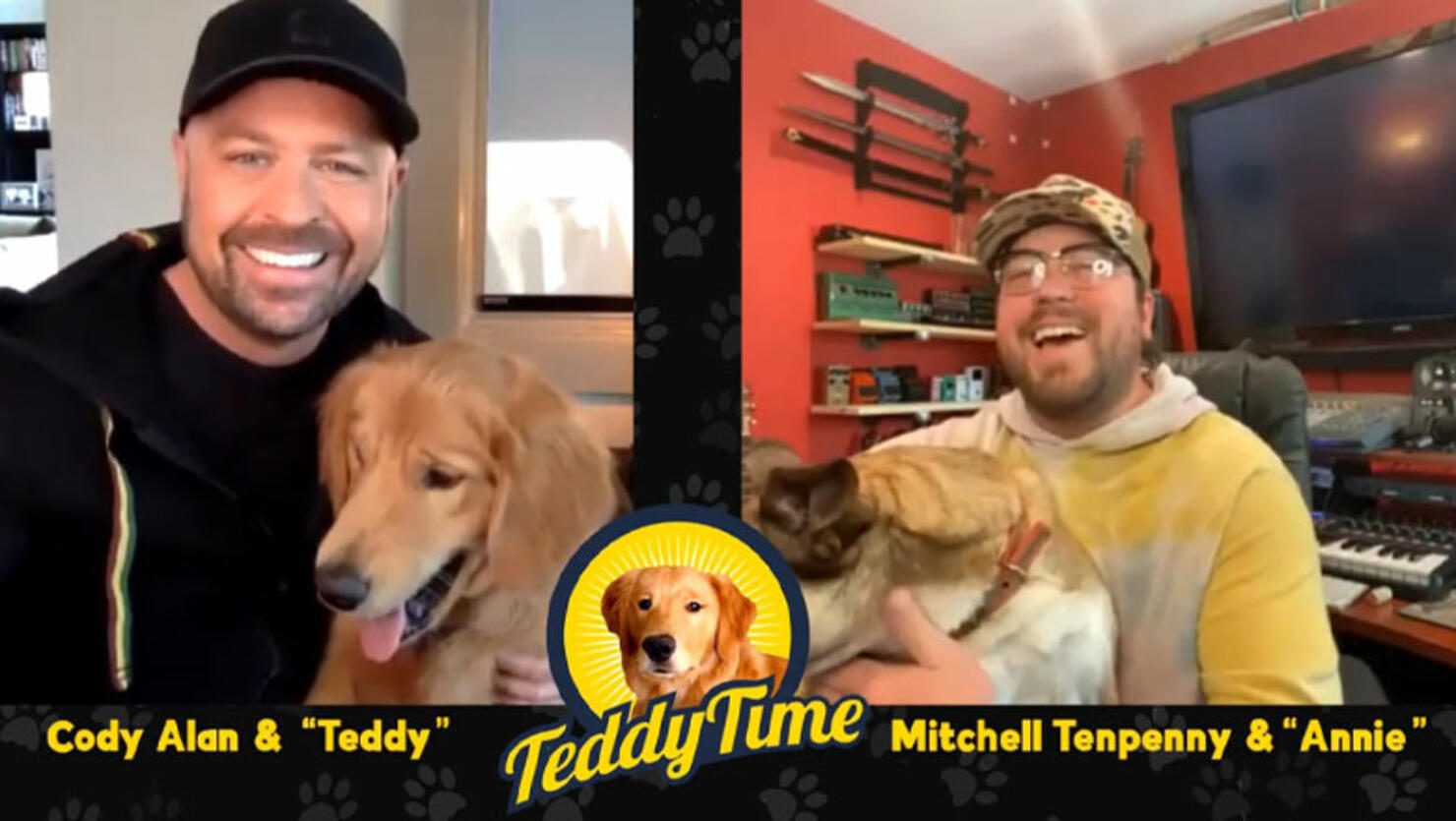 Cody Alan and his dog Teddy meet up with friends Mitchell Tenpenny & "Annie" for an online playdate!
Mitchell and his girlfriend Meghan Patrick are proud parents to rescue dogs. In this episode, Mitchell talks about the joys of pet parenthood, describes what quarantine life has been life for his family, and even shows off his sword collection.
Plus: Mitchell shares Annie's weird favorite snack, but it's not what you would expect. Watch to find out!
Mitchell has also given us all something to be excited about during this period of social distancing: A NEW SONG. Check out his new track entitled "Here" by clicking NOW.
Be sure to follow Cody Alan on Instagram. New episodes of 'Teddy Talks' are being posted weekly.
Photo Credit: CMT Radio.