Young Thug Reveals He Almost Died After Suffering Kidney & Liver Failure
By Peyton Blakemore
April 30, 2020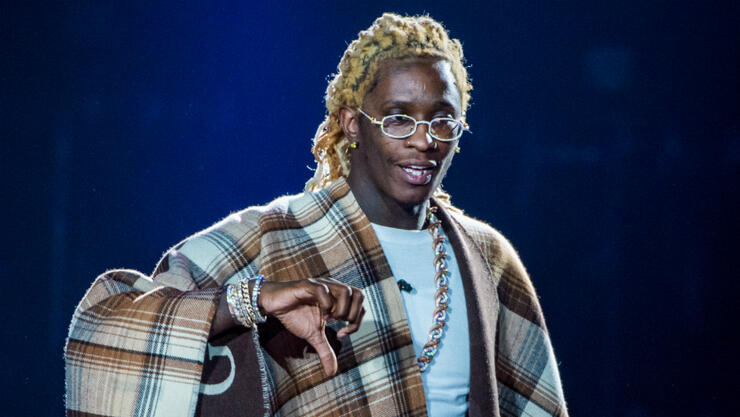 On Wednesday (April 29), Young Thug opened up about his near-death experience.
During his performance for Offset's virtual music live stream, titled Offset and Friends, the "OUT WEST" rapper, who has struggled with lean abuse, took time from his set to reveal that he once suffered from both kidney and liver failure.
"So, I kinda just stayed in the bed and I was like, 'Yo call the ambulance. I can't move my body.' Then later... when the ambulance came, I couldn't get out of the bed," Thug shared. "They had to get me out of the bed basically. I felt like my whole body was numb and I couldn't move. I went to the hospital and I had found out that I had liver and kidney failure. And I kinda had sorta passed away like I kinda died. I was in the hospital for like 17 days."
"I left the hospital, my mom didn't trust it," he continued. "So I left the hospital, went to another hospital, they was like, 'Man, you got liver and kidney failure. You supposed to be dead. Basically, you've been dead.' I've been killed before."
Thug went on to perform "Killed Before" from his 2017 collaborative project with Future titled Super Slimey. He then concluded the performance with a message to his fans, saying, "drugs aren't good, don't do drugs."
Chat About Young Thug Reveals He Almost Died After Suffering Kidney & Liver Failure