Canada Bans 'Assault-Style' Weapons After Mass Shooting In Nova Scotia
By Bill Galluccio
May 1, 2020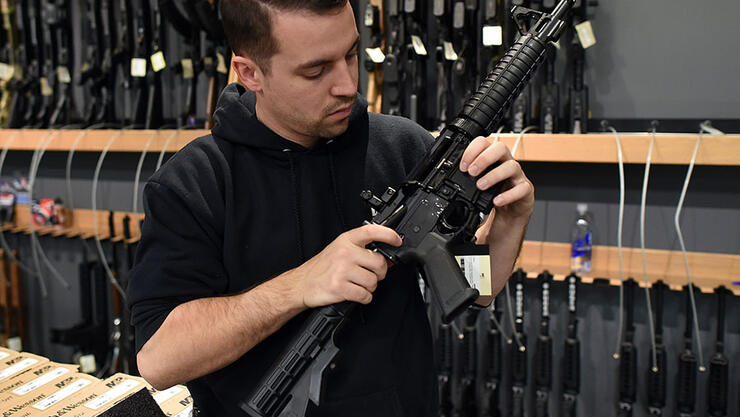 Less than two weeks after a gunman killed 22 people during a 12-hour rampage on the streets of Nova Scotia, Canadian officials announced they had enacted a ban on "assault-style" weapons.
"You don't need an AR-15 to bring down a deer," Prime Minister Justin Trudeau said at a news conference in Ottawa. "So, effective immediately, it is no longer permitted to buy, sell, transport, import, or use military-grade assault weapons in this country."
All Canadians who own the banned weapons will have two years to relinquish or destroy them. Trudeau said the government is working on a proposal to provide compensation for gun owners who surrender their weapons. After two years, anybody who still owns the banned firearms could face prosecution.
The list of prohibited weapons is vast and includes 1,500 makes and models of guns, including the M16, M4, AR-10, and AR-15 rifles.
While the exact number of newly-banned firearms currently in circulation is unknown, the CBC estimates there are roughly 125,000 guns in the hands of Canadian citizens.
Photo: Getty Images
Chat About Canada Bans 'Assault-Style' Weapons After Mass Shooting In Nova Scotia