Disney's Animated Classic 'Hercules' Is Getting A Live-Action Reboot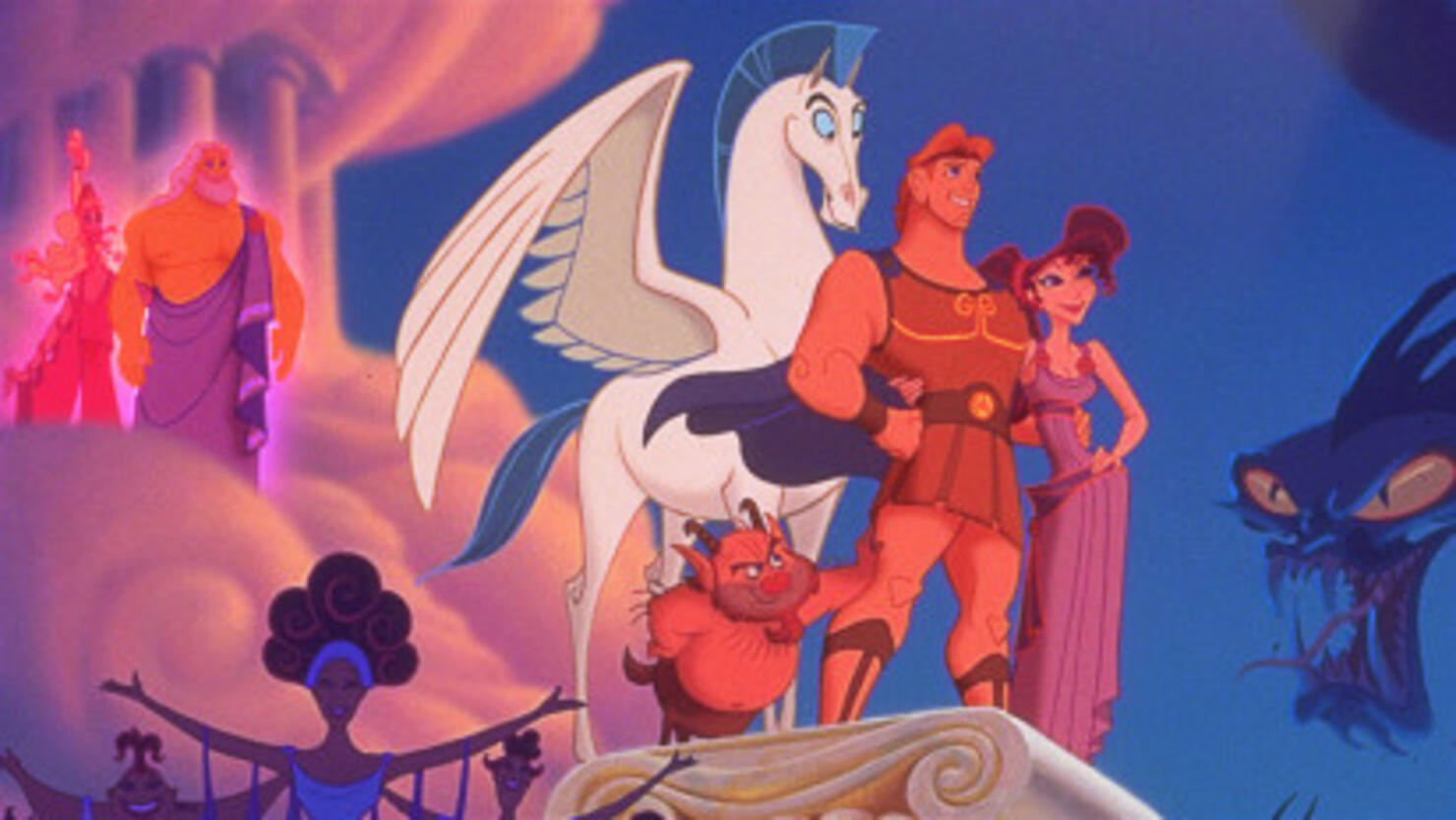 Disney just announced they plan to go the distance with a live-action remake of their animated classic Hercules. According to The Hollywood Reporter, has already hired Dave Callaham to pen the script for the adaptation. His screenwriting credits include the Expendables franchise, as well as Marvel's upcoming Shang-Chi and the Legend of the Ten Rings. In addition to Callaham, Disney also recruited Joe and Anthony Russo—the directors of Avengers: Endgame and Infinity War, to produce this new version of Hercules.
The live-action remake of Hercules will join a long list of other live-action Disney remakes that have been released in recent years, including Beauty and the Beast, Maleficent, Cinderella, The Jungle Book, Alice in Wonderland, Aladdin, and The Lion King. This isn't the only live-action remake Disney has in the works right now, either. In addition to the now-delayed Mulan remake, Disney has plans to bring live-action versions of The Little Mermaid, Lili and Stitch, Snow White and the Seven Dwarfs, Pinocchio, The Hunchback of Notre Dame and Bambi to life, as well.
Little else is known about Disney's plans for the remake of Hercules, however, it's likely they will base most of it off the 1997 animated version. If you haven't seen that version of Hercules in a while, here's a refresher—the film is a musical retelling of the legend of Hercules from Greek mythology. As a baby, Hercules—the son of gods Zeus and Hera—was snatched away from Mount Olympus by Hades, god of the underworld, and forced to live as a mortal on Earth. Now a teenager, Hercules discovers his true parentage and sets out on a mission to prove himself worthy of living with the gods on Mount Olympus. With the help of his cynical, yet loyal satyr sidekick, Philoctetes and his trusty winged horse Pegasus, Hercules sets out to become a god. Things get complicated for Hercules, however, when he meets and falls in love with a mortal woman named Megara.
It's also unclear whether the live-action adaptation will be keep the musical elements like The Lion King and Beauty and the Beast did or follow Mulan's path and cut the musical numbers out. Hercules' musical narrators, known as the Muses, are a fan-favorite element of the animated flick. Fans have already begun sharing their dream casting for the Muses, even though Disney hasn't yet begun to cast the film themselves.
Since Hercules is being made into a live action film (and it's my favorite Disney movie) here's my casting choice for the Muses:

Amber Riley
Kelly Rowland
Jennifer Hudson
(Hear me out) SZA
Janelle Monáe pic.twitter.com/cv9NIIqt0X

— JQN Leonard 📷 (@JaquanLeonard) April 30, 2020
Are you excited for a live-action adaptation of Hercules?
Photo: Disney