Dixie Chicks Share Powerful New Song, 'Julianna Calm Down'
By Blake Taylor
May 1, 2020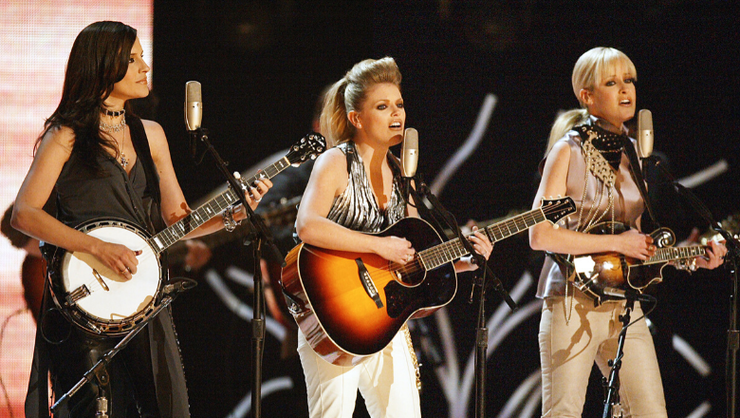 Although the Dixie Chicks have postponed the release of their new Gaslighter album, they aren't leaving fans empty handed. On Thursday (April 30), the trio, consisting of Natalie Maines, Emily Strayer and Martie Maguire, shared a new song called "Julianna Calm Down."
The heartfelt ballad speaks directly to women in harmful relationships. "Julianna, calm down / You know he's about to leave but don't panic / Don't give him the satisfaction that you can't handle it / Breathe," they sing.
"Julianna Calm Down" is the second song shared from the Dixie Chicks' comeback album. In early March the group announced their new album and released the title track, "Gaslighter." The song, written by the Maines, Maguire and Strayer alongside Jack Antonoff, is a fiery, vengeful breakup song.
Gaslighter, the Dixie Chicks first album in 14 years, was originally supposed to drop on May 1. However, in April the trio decided to postpone the release indefinitely in light of the coronavirus.
A statement from the group's reps said that "their highly anticipated fifth studio album, Gaslighter, originally scheduled to drop on May 1, 2020, via Columbia Records, has been postponed. Additional details are forthcoming. Fans should continue to check @DixieChicks social media for additional updates and announcements."
At this time, a new album release date has not been announced. In the meantime, fans can enjoy the Dixie Chicks latest, "Julianna Calm Down."
Chat About Dixie Chicks Share Powerful New Song, 'Julianna Calm Down'