Glass Animals Announce New Album 'Dreamland,' Share Title Track
By Katrina Nattress
May 1, 2020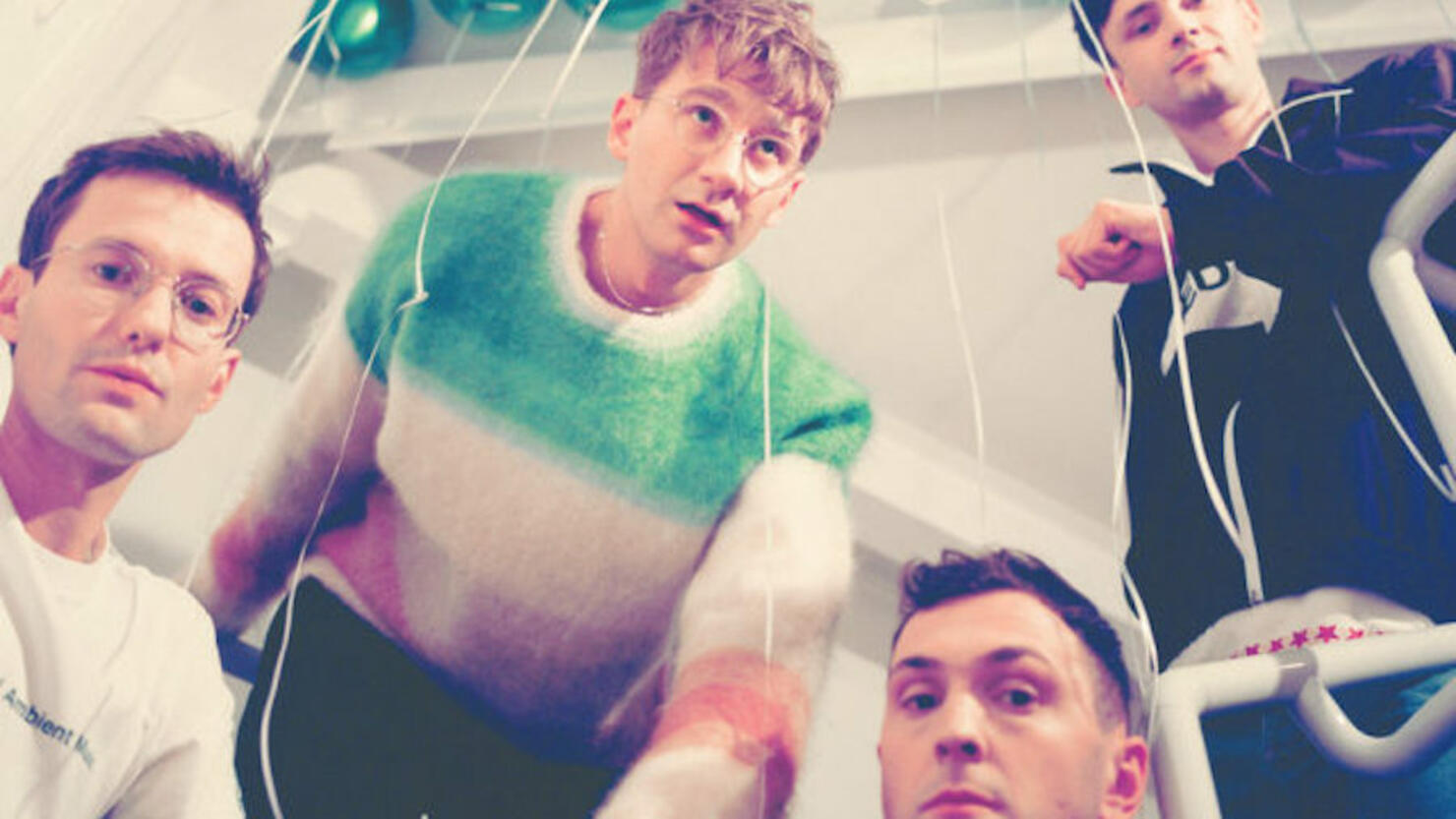 It's been nearly four years since Glass Animals released their sophomore album How To Be A Human Being, but the wait for its followup is almost over. On Friday (May 1), the band announced Dreamland and shared its title track.
"Each line asks a question that's explored in a later song," singer Dave Bayley said about "Dreamland" in a statement. "It's not a banging single (the next one we'll drop slaps!), but the words here could be considered a table of contents for the album as a whole. A little peek into what's coming. I put every ounce of my soul into this album. It's the most ambitious and challenging thing we've done by a distance.
The band also shared a video for "Dreamland"—directed entirely through Zoom—which you can watch below.
The album is about some of Bayley's most personal experiences, including when the band's drummer Joe Seaward almost lost his life after getting in a horrible bike accident two years ago. "The idea for this album came at a time of confusion and uncertainty. My best friend was in the hospital. I didn't know if he'd make it. The future was damn scary and completely unknown," Bayley explained. "During those weeks in the hospital, it was so difficult to look forwards that I found myself looking backwards. Digging around in my mind, pulling up old memories, finding comfort in them even if they were uncomfortable in themselves."
He also explained why this might be the best time for the album to come out. "Speaking to friends and family, I've realised that a lot of people are experiencing a similar sort of confusion now," Bayley said. "Everything that we thought we could see clearly in front of us has been thrown into the air, and all the while, we can't be out finding our footing. We can't be out creating new memories, so…we're diving back head-first into the old ones. I hear that in conversations. I see it in what people are watching on TV. In what we're listening to. In what we're eating. In dreams."
Earlier this year, Glass Animals shared the album's lead single, "Your Love." Dreamland is slated for a July 10 release date and can be pre-ordered here.
Photo: Pooneh Ghana