Luke Combs Drops Studio Version Of New Song 'Six Feet Apart'
By Blake Taylor
May 1, 2020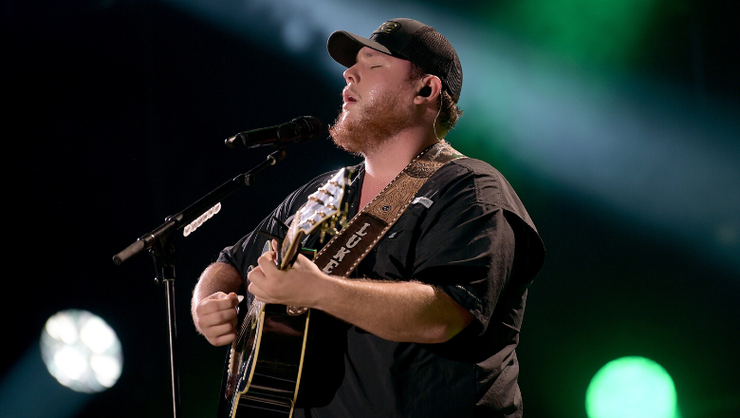 Luke Combs has released the studio version of his song, "Six Feet Apart," originally debuted during a live stream performance in mid-April.
The track, written by Combs alongside Rob Snyder and Brent Cobb, was inspired by the current health crisis and state of the world as people continue to practice social distancing due to the coronavirus (COVID-19) pandemic. The lyrics address feelings that come with not being able to go out and enjoy life like normal.
"But the news has all been bad / and the world just seems so sad / I ain't had much else going on / so I sat down and wrote this song / I miss my mom, I miss my dad / I miss the road, I miss my band / And giving hugs and shaking hands," Combs sings in the chorus. "It's a mystery I supposed / just how long this thing goes / there'll be crowds and there'll be shows / and there will be light after dark someday when we aren't Six Feet Apart."
"'Six Feet Apart'"- a song about everything going on, what it has me missing, and things I'm looking forward to," Combs captioned a video announcement shared on social media. "Hope y'all can relate and reminds y'all there will be light after the dark."
Since Combs is currently not able to tour, he's been doing what he can to stay connected with fans through livestream performances. For his next virtual show on Friday (May 1) at 7 p.m., Combs is partnering with Miller Lite to help support out-of-work bartenders nationwide. Fans can stream the performance across all of Combs' social media channels. Donations can be made through Miller Lite's #VirtualTipJar campaign by visiting virtual-tips.org.
Take a listen to Combs' studio version of "Six Feet Apart" below.