Meghan Markle Loses Opening Legal Battle Against British Tabloids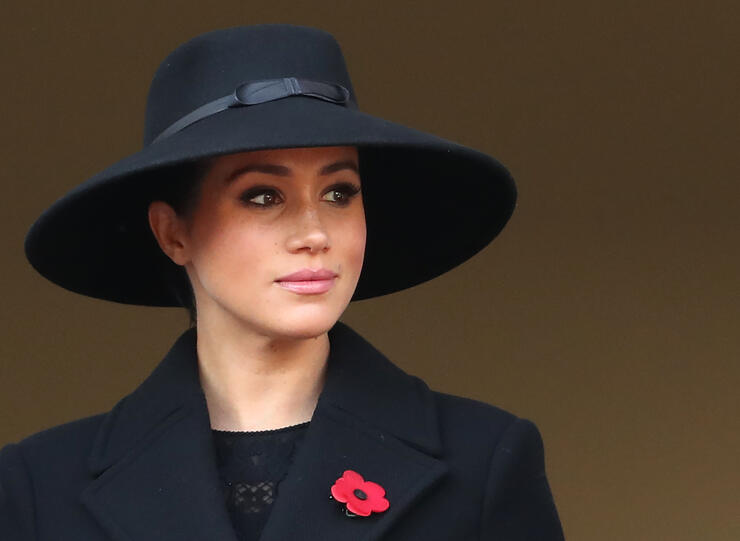 Meghan Markle faced a setback in the first round of her lawsuit against the British tabloid Mail on Sunday and its parent company. The Duchess of Sussex is suing the tabloid for invasion of privacy over a 2018 article that included portions of the letter she sent to her now-estranged father Thomas Markle after her wedding to Prince Harry. She also accused the publication of copyright infringement, misuse of private information and violating the U.K.'s data protection law. Unfortunately for Meghan, however, Justice Mark Warby struck out multiple parts of her case this week.
Justice Warby's ruling, which was announced on Friday (May 1), struck out Meghan's claims of alleged dishonesty and malice by Mail on Sunday. He cited his reasoning as being the claims are irrelevant as a matter of law and precedent. "I do not consider the allegations in question go to the 'heart' of the case, which at its core concerns the publication of five articles disclosing the words of, and information drawn from, the letter written by (Meghan) to her father in August in 2018," the ruling explains. "These are not essential ingredients of (this lawsuit) but irrelevant to whether there is a valid claim. (Meghan's) arguments that motive and state of mind are among the circumstances to be considered are contrary to (legal precedent)."
Despite the setback, Meghan's legal team at Schillings remains optimistic for the remainder of the case. "The Duchess of Sussex's rights were violated; the legal boundaries around privacy were crossed," Schilling's statement to USA Today says. "As part of this process, the extremes to which The Mail on Sunday used distortive, manipulative, and dishonest tactics to target the Duchess of Sussex have been put on full display. "
Schillings also points out that Justice Warby's ruling puts a spotlight on Meghan's main allegation, which is that Mail on Sunday published her private letter in violation of British law. Meghan and her legal team still believe this lawsuit is winnable. Proceedings are likely to continue through early 2021.
Photo: Getty