Michigan Governor Extends Stay At Home Order Amid Armed Protests In Lansing
By Bill Galluccio
May 1, 2020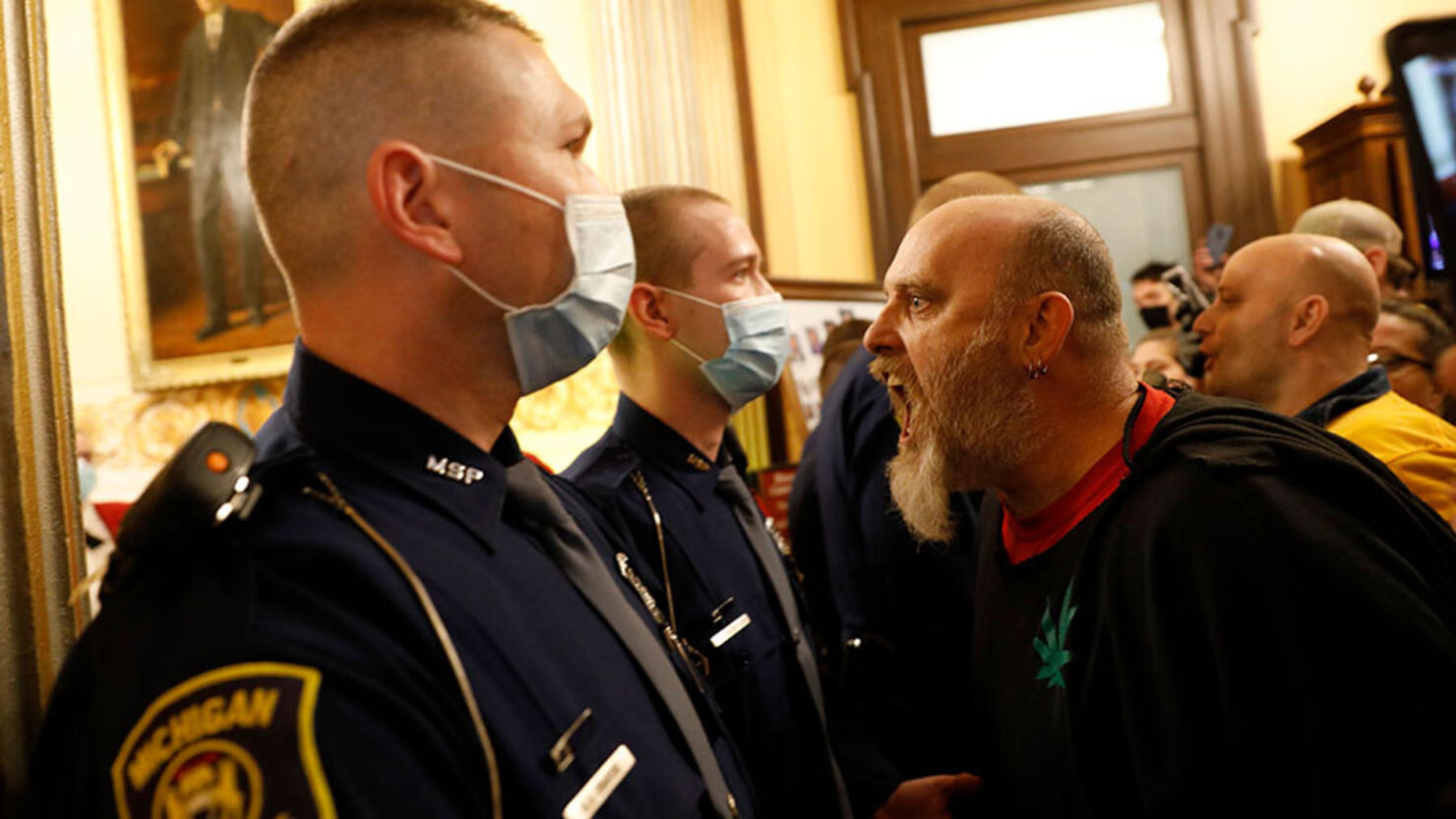 Michigan Governor Gretchen Whitmer signed an executive order extending the state's state of emergency declaration until May 28th despite vocal opposition from the state legislature and residents.
On Thursday (April 30), while the state House and Senate advanced a measure to require the DemocraticWhitmer to get approval from both chambers before extending the stay-at-home order, hundreds of armed protesters marched on the Capitol building in Lansing. Some of the protesters made it inside, where they engaged in a tense standoff with police officers.
Whitmer said she would veto the bill passed by the legislature, which vowed to sue her for extending the stay at home order. She blasted lawmakers and warned them that they were "putting more lives and livelihoods at risk" with their actions.
"While some members of the legislature might believe this crisis is over, common sense and all of the scientific data tells us we're not out of the woods yet," Whitmer said in a statement. "By refusing to extend the emergency and disaster declaration, Republican lawmakers are putting their heads in the sand and putting more lives and livelihoods at risk. I'm not going to let that happen."
State Senate Majority Leader Mike Shirkey told lawmakers that "the legislature must make a choice to either allow our governor to continue to govern by executive order or to trust our constituents to take the necessary precautions to protect themselves and their families without the governor mandating a one-size-fits-all, stay-at-home order."
There have been 41,379 confirmed cases of COVID-19 in Michigan and 3,789 deaths as of Thursday.
Photo: Getty Images