Pink Sets Up 'Survivor Obstacle Course' For Her Son After COVID-19 Battle
By Hayden Brooks
May 1, 2020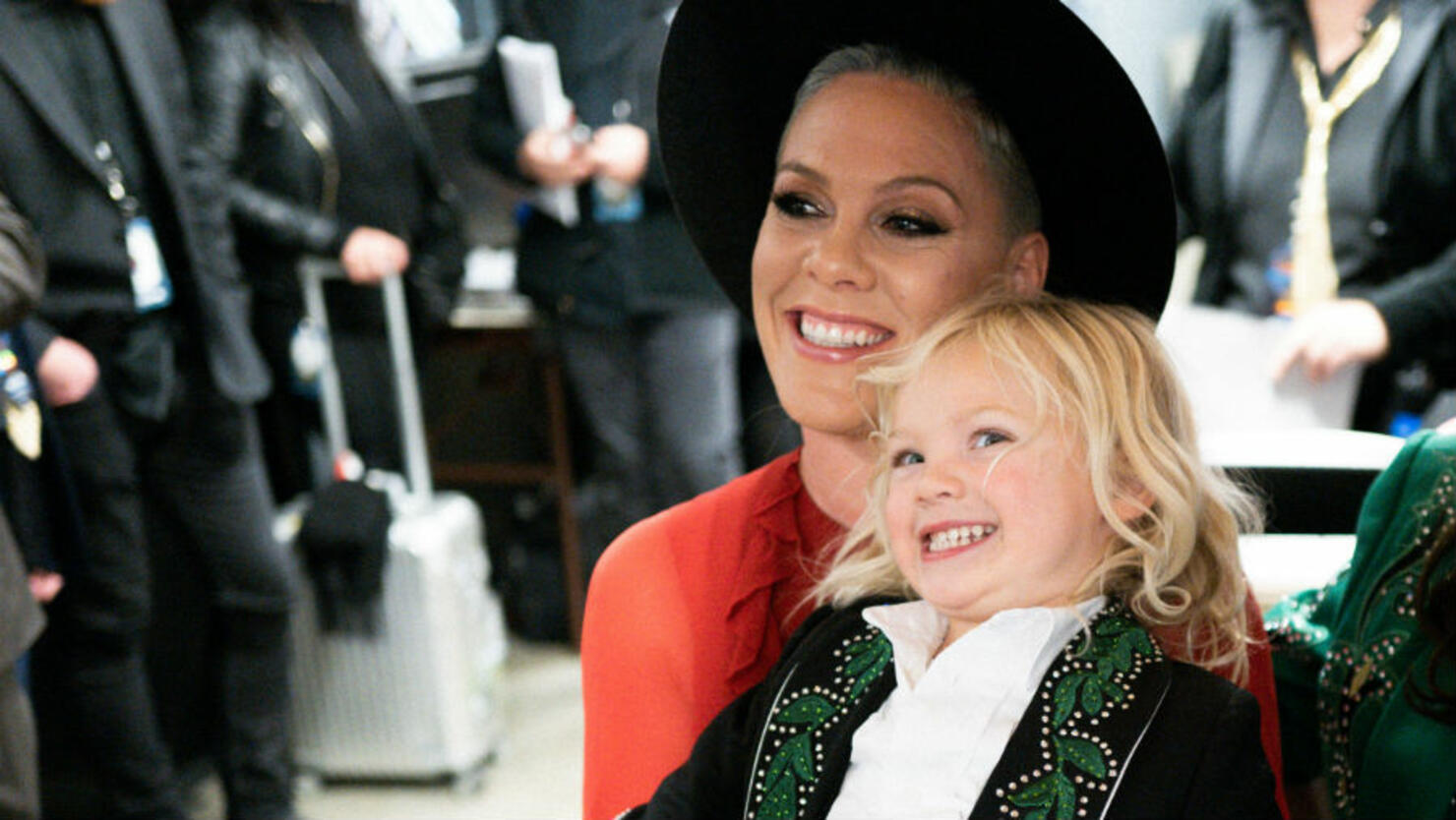 Pink is making the most of her time in quarantine with her children after battling COVID-19.
On Thursday (April 30), the pop superstar, 40, took to Instagram to share footage of a "survivor obstacle course" that she made for her son, Jameson, 3. In the clip, viewers saw the pair hop, jump and climb their way through the house to keep entertained and active. "You did it!" the star exclaimed at the end once the two finished the course, which extended to the porch. Earlier this month, the chart-topper's husband, Carey Hart, shared footage of Jameson and their daughter, Willow Hart, scaling an indoor rock wall.
The mother-son duo seem to be in better spirits since feeling under the weather due to the coronavirus illness. Pink previously recalled the "terrifying" experience via a virtual appearance on The Ellen DeGeneres Show. During the chat, she opened up about the three-week illness and walked viewers through the symptoms amid her family's quarantine.
"It started with Jameson, actually, and, you know, he's three. Three-year-olds get sick all the time but he started with a fever March 14, we've been quarantined since March 11. [It] started with a fever for him and it would come and go and he would have stomach pains and diarrhea and chest pains and then a headache, sore throat," she explained in the video chat. "It sort of was just all over the place. Every day was just some new symptom. His fever stayed, it didn't go. And then it just started going up and up and up and up and then at one point it was at 103. I'm calling my doctor, 'What do I do?' He's like, 'There's nothing to do. He's 3. We're not seeing this take 3-year-olds out, so just stay home.'"