A Rihanna Documentary Is Coming Soon: See The Teaser
By Paris Close
May 2, 2020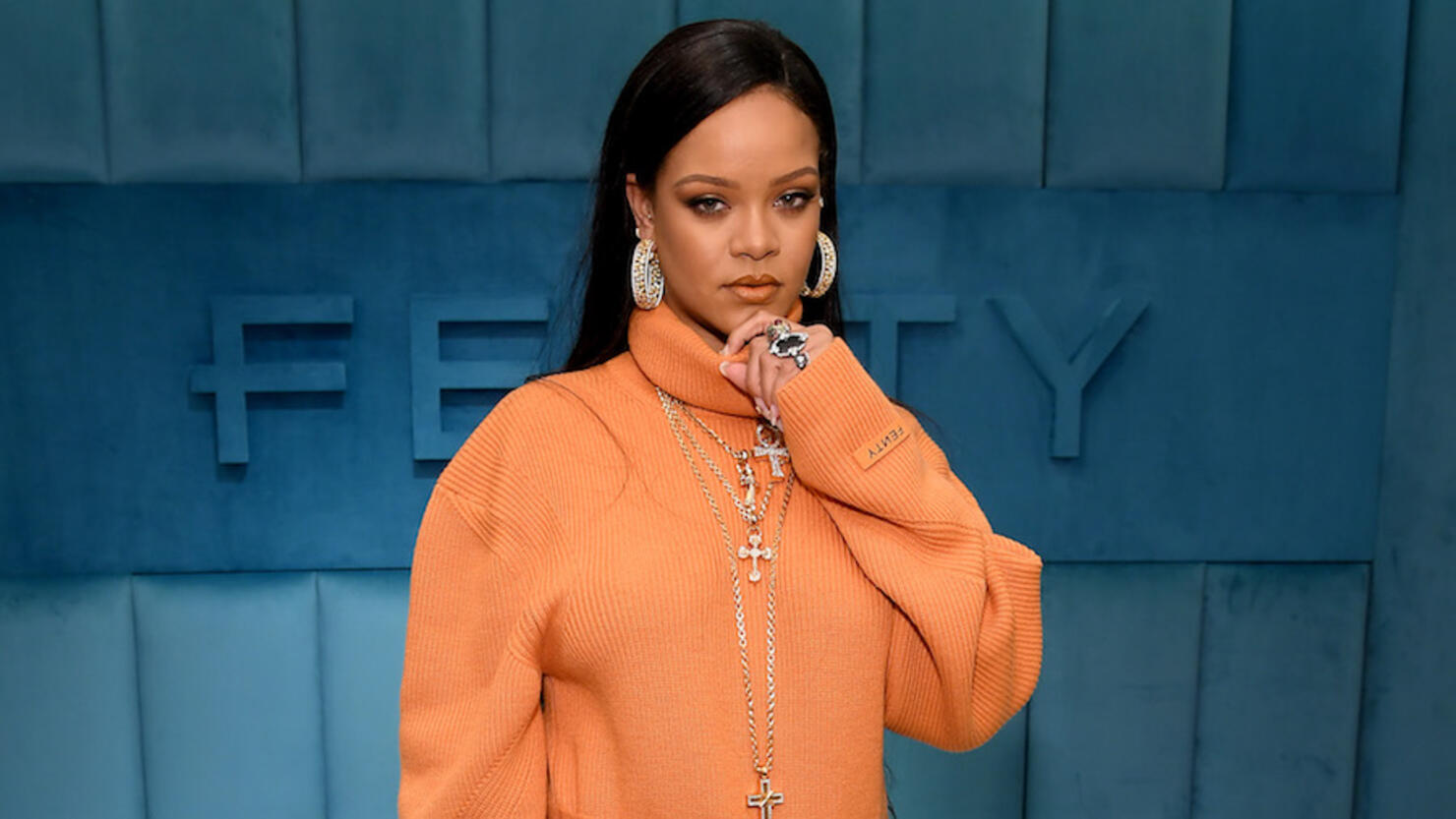 Rihanna is gearing up to drop a new documentary project.
Word of the "Pour It Up" singer's latest endeavor leaked online via a Twitter fan account @TeamofRihanna on Friday (May 1). Fans were quick to spread the news on social media, which has since lost its cool over a mysterious photo that appears to signal a Rihanna documentary on the horizon.
The teaser arrived in the form of two screenshots seemingly taken from the documentary — one of the star singing in the studio, another of a synopsis from production company Film 45's website which reads, "Coming soon: An inside look at the personal and professional life of Rihanna."
Per the tweet, the film is titled Rihanna: Volume One and will be directed by Peter Berg for Amazon Video. The Twitter user also included a (now-broken) link to Film 45's website that provides even more information on the project.
According to Elle, that text read: "Peter Berg's bold and innovative Rihanna is an unfiltered look into Rihanna's life, providing a glimpse into the evolution of one of the world's most well-known pop artists. With unparalleled access into the singer's life and over 1200 hours of footage, the doc takes us on a journey through private insights into Rihanna's personality and humor, philosophies on work, family and love that are both moving and inspirational."
Rihanna, per The Hollywood Reporter, compiles various footage Berg captured while traveling alongside the "Diamonds" superstar in Europe, an adventure Amazon reportedly paid $25 million to acquire the rights to. If everything goes as planned, the doc would earn Berg yet another Rihanna credit under his belt. Fans may recall, Berg once directed the musician in 2012's sci-fi flick Battleship.
Photo: Getty Images