Machine Gun Kelly Gushes About Working With Travis Barker On His New Album
By Katrina Nattress
May 2, 2020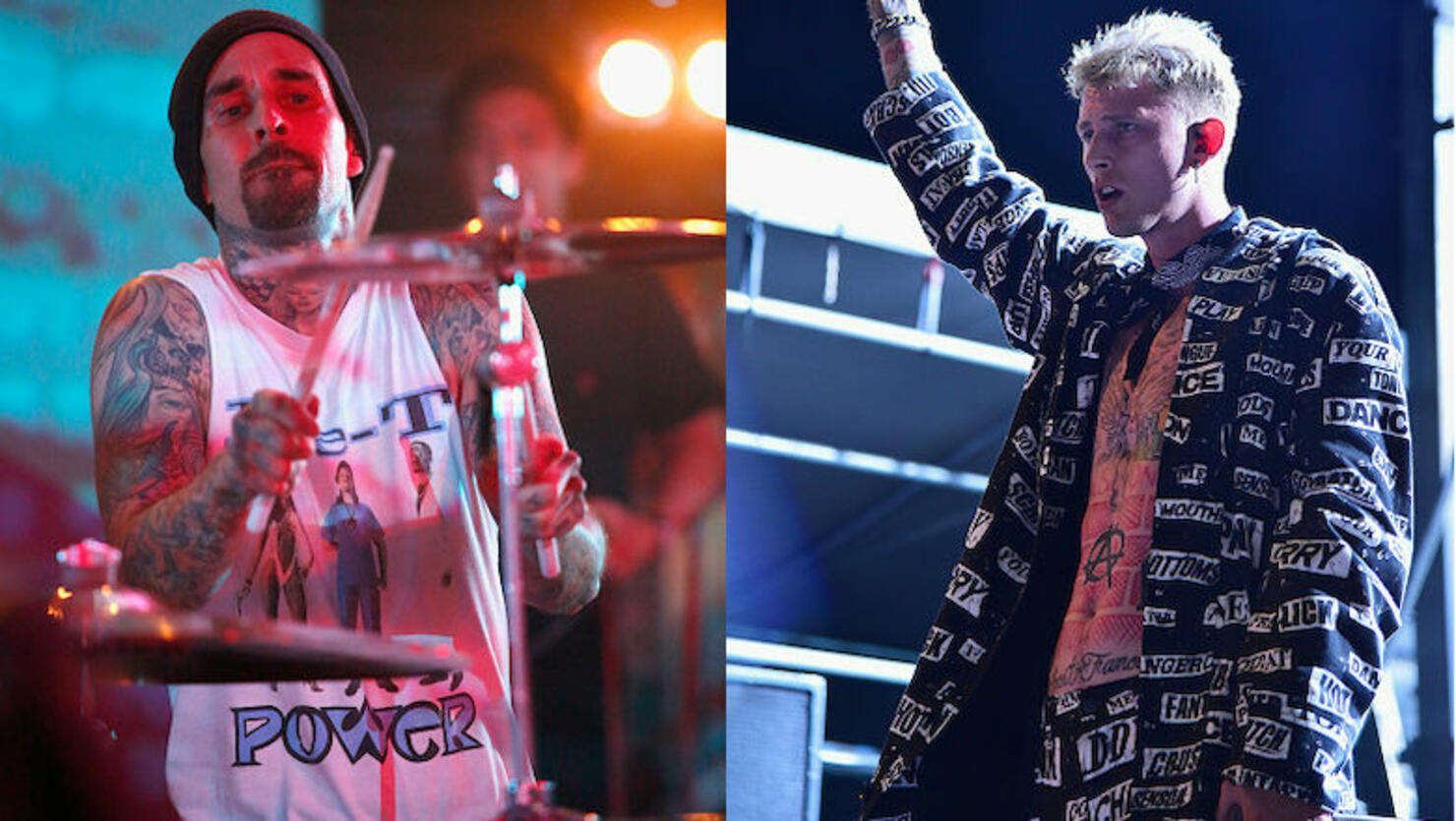 Machine Gun Kelly has been showing fans his inner rocker lately, covering Paramore with Travis Barker and Oasis with YUNGBLUD while in quarantine, but the shift shouldn't come as a surprise to fans. The rapper-turned-rocker has been working on a pop punk album called Tickets to My Downfall for a while now, and it was produced by the lauded blink-182 drummer. During a recent interview (via Kerrang), MGK gushed over collaborating with Barker in the studio.
"This whole thing started out with one studio session. We've been great friends for a decade. So this was just like, 'Hey, let's just do a random day of work.' The energy was so immense that came from it…" he explained. "And it was so powerful that Travis was like, 'F**k it, I'm blocking off two months of my life and we're doing this album.' So I know it has some of that feel and some of that album's classic nostalgia in this because otherwise we wouldn't have just stopped everything we were doing to do this."
On Friday (May 1), MGK released the album's lead single, "Bloody Valentine," which you can stream below. The release date for Tickets to My Downfall has yet to be revealed, but it's slated to drop later this year.