Thomas Rhett Goes Back To Hit Roots In New Song, 'Country Again'
By Blake Taylor
May 2, 2020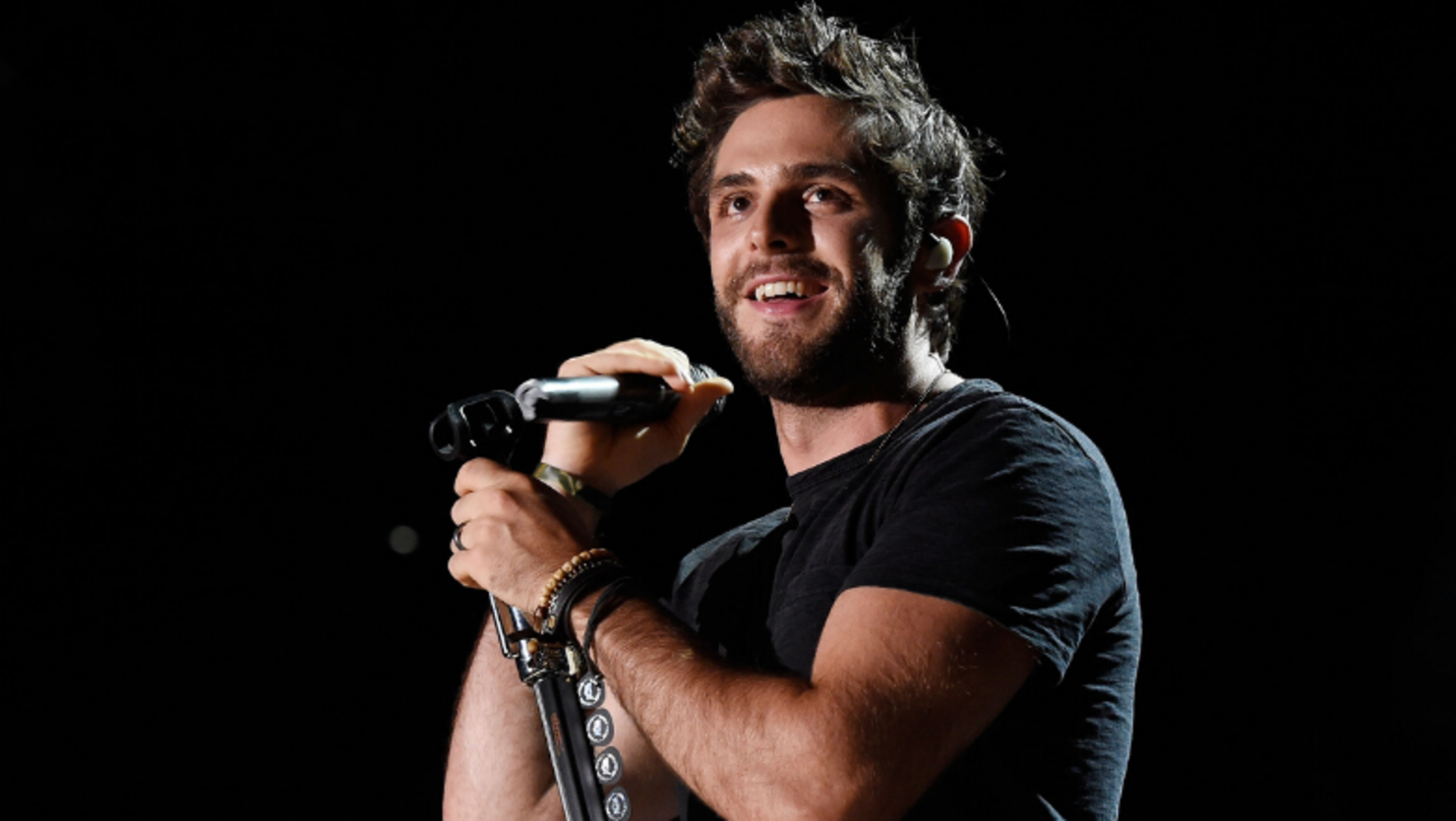 Thomas Rhett has been on a roll when it comes to sharing new music with fans throughout the coronavirus pandemic. His latest song, called "Country Again" finds Rhett getting back to his roots.
"Sorry for the overload of songs, but I have been writing like crazy," Rhett says at the start of the video before going on to explain a little bit of what inspired "Country Again."
"I've been in this business for about ten years and I've been through a lot of change," he explains, adding, "and I feel like lately I've somewhat rediscovered myself."
"Maybe it took turning thirty for me to figure it out, but this song is kind of about getting back to my roots," he adds.
Hear Rhett's new song, "Country Again" in the clip below.
In addition to "Country Again," Rhett has also shared several other new songs with fans including a heartfelt song called "Ya Heard." This track finds Rhett singing of three important facets of his life including marrying his wife Lauren Akins, becoming a country singer, and having children.
Each verse Rhett looks at his life and recognizes that God heard his prayers all along. Arguably the most stirring part of the song comes in the final verse as Rhett sings about infertility and he and Lauren's story of adopting Willa Gray then finding out they were pregnant with Ada James.
Take a listen to the heartfelt song, "Ya Heard," in the video below.
In March, Rhett also released an uplifting new song, "Be A Light" featuring Keith Urban, Reba McEntire, Hillary Scott and Chris Tomlin. The song, written by Rhett alongside Josh Miller, Josh Thompson and Matt Dragstrem, offers a message of hope and encouragement in these difficult times.
Proceeds from "Be A Light" sales go to benefit the MusiCares COVID-19 Relief Fund. This fund goes towards members of the music industry who are currently suffering from the coronavirus and those out of work due to the pandemic.
Photo: Getty Images