Dog The Bounty Hunter Engaged 10 Months After Wife's Death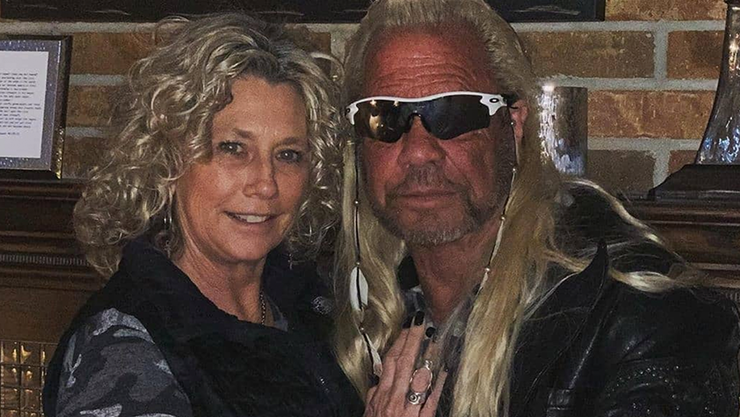 Dog the Bounty Hunter is engaged!
A representative for the reality star—real name Duane Chapman—confirmed the engagement news to E! on Monday (May 4). This isn't the first time this year that Chapman sparked rumors he'd be tying the knot after losing his wife Beth Chapman to cancer in June 2019, however, this time the reality star really is set to wed. He proposed to his new girlfriend Francie Frane during a romantic dinner at home. "They're very happy and looking forward to a long life together," Chapman's rep stated
In an interview with The Sun, Chapman said he's already planning to have the "biggest wedding there's ever been," which will be "open to all his fans," and be "one hell of a party. " The reality star also confirmed that he proposed to Frane while they are self-isolating together at their home in Colorado.
According to Frane, the engagement came as quite a surprise. "I wasn't expecting it at all. think I had gone to pick up some food and then when I came back he had all the lights turned down with just a few lights on and a bunch of candles lit," she told The Sun. "So when I came in I was like, 'Wow, this is awesome.' Then he said, 'Come in, sit down because I need to talk to you.' So I put all the food in the kitchen and I came in and he said, 'I know that God brought you into my life and I don't want to spend one moment of it without you.'"
Frane and Chapman began dating earlier this year, though it's unclear exactly when they got together. Frane's husband passed away shortly before Chapman's wife lost her cancer battle. The engaged couple believe they met due to "divine intervention" so they could help each other through their grief. Chapman echoed this sentiment in a recent Instagram post, where he wrote about his late wife and new fiance. "I scream [and] cry 'Beth where are you why did you leave me' then I look up & see you Francie & the pain turns to a smile I LOVE YOU WOMAN!!"
Congratulations to the happy couple.
Photo: Dog the Bounty Hunter
Chat About Dog The Bounty Hunter Engaged 10 Months After Wife's Death