Jennifer Lopez Gives Shakira Booty-Shaking Tip In Super Bowl Rehearsal Clip
By Hayden Brooks
May 4, 2020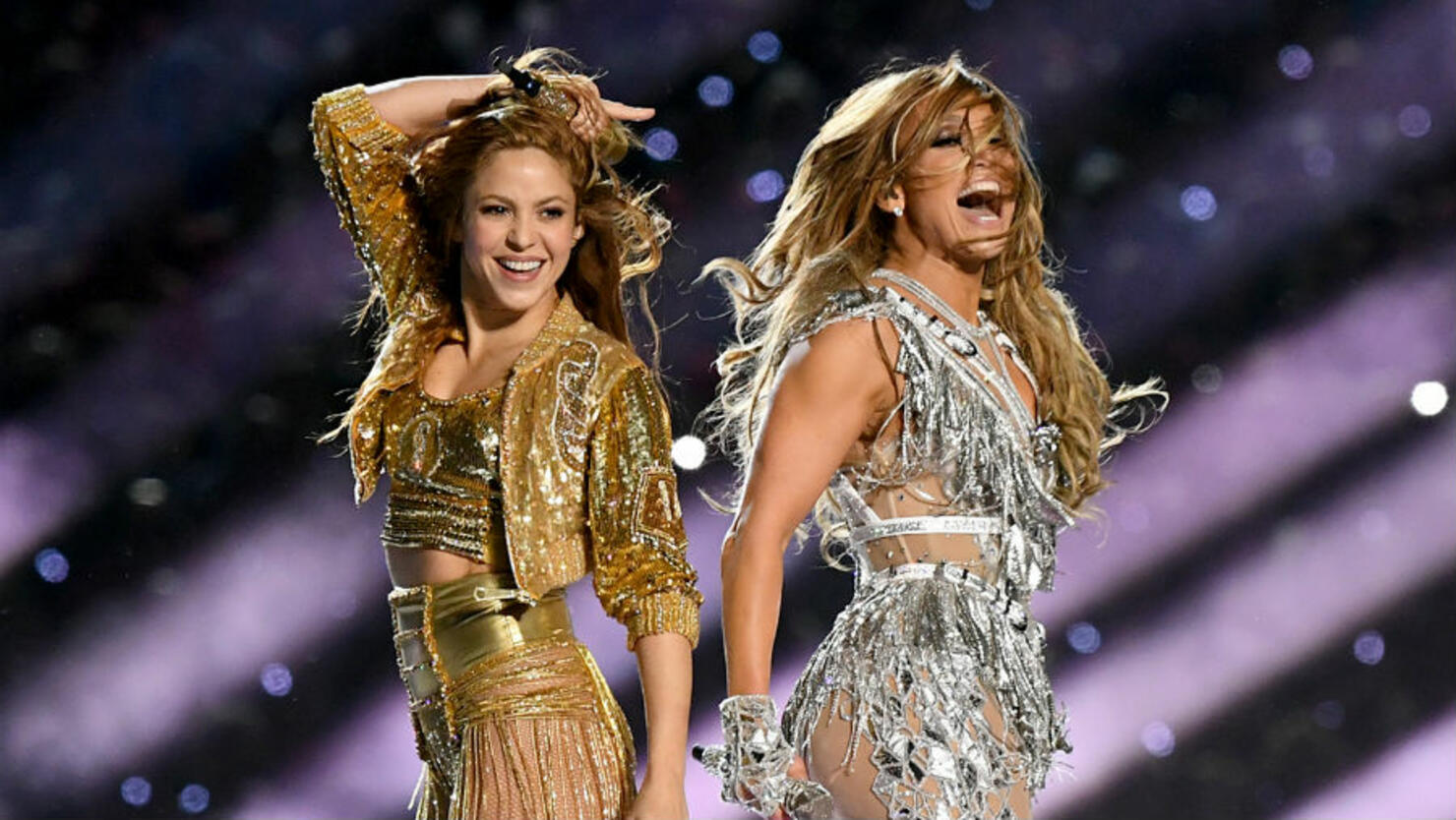 Jennifer Lopez reminded us that 2020 hasn't been all bad, particularly due to her Super Bowl halftime performance, alongside Shakira.
Over the weekend, Lopez, 50, took to Instagram to share previously unearthed rehearsal footage of the pop spectacle on its three-month anniversary and it included a cute booty lesson from the superstar. "I do it with my knees, I shaky my knees," Lopez explains to Shak in one of the scenes, where the two are practicing their final moments of the performance. "My mom taught me that when I was four."
Among the other scenes include Lopez rehearsing her intro to the performance, the "Jenny From The Block" dance routine and leading a group of children through the "Let's Get Loud" chant. "I can't believe it's already been 3 months since the #SuperBowlLIV #HalftimeShow," Lopez captioned the post. "So much has happened since then, but I wanted to share a fun peek behind the scenes at our first rehearsal with the dancers and @Shakira."
In another post, Lopez reflected on a positive note amidst the COVID-19 pandemic. "In this time, when it's so easy to get down and think of all the things going wrong and what we don't have and don't know the answers to... I make it a habit to say three things I'm grateful for as soon as I open my eyes and then at night when I'm lying in bed I list three good things out loud that happened that day," she wrote. "Could be anything... and I try to change them so they are not the same everyday. Stay positive and stay safe. Love you and miss you all... together we will soon be."