Tape Featuring Post-Beatles McCartney, Ringo Collaboration Up For Sale
By Andrew Magnotta @AndrewMagnotta
May 4, 2020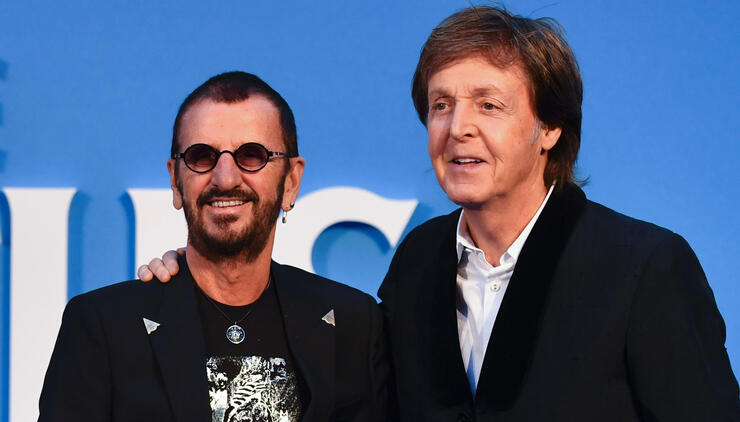 A cassette tape containing a post-Beatles collaboration between Paul McCartney and Ringo Starr is up for auction.
The song, "Angel in Disguise," was written for but never included on Starr's 1992 album Time Takes Time.
The tape features two versions of the song — one is a demo by McCartney and another is a more produced version featuring additional instrumentation and Starr on lead vocals, reports the BBC.
A third track on the cassette is a demo of the song "Everyone Wins," which Starr eventually released on his 2010 Y Not album.
Also included with the tape is a photo of a lead sheet for the song with the lyrics and writing credit to McCartney.
The tape belongs to Radio Luxembourg DJ Tony Prince and the May 19 sale is being handled by Omega Auctions.
Prince cashed in on a McCartney-signed demo of The Beatles' "Love Me Do" earlier this year, which sold for £20,400.
The McCartney/Starr tape is expected to earn about $25,000. Prince says he'll donate a quarter of the profits to NHS Charities Together COVID-19 Urgent Appeal. The rest will go towards his United DJs radio station project.
Photo: Getty Images