Vanessa Bryant Discovers Love Letters Kobe Wrote Her Before His Death
By Peyton Blakemore
May 5, 2020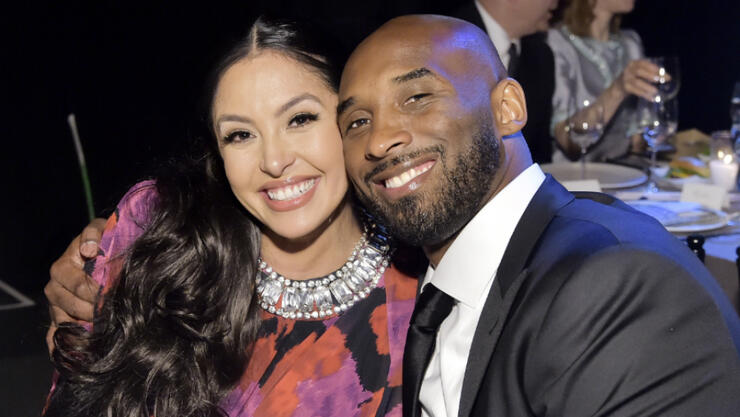 Vanessa Bryant found several love letters from her late husband Kobe Bryant ahead of her 38th birthday.
On Tuesday (May 5), V shared an Instagram photo of the unopened love notes that the basketball star had written to her before his passing earlier this year. "Yesterday I found an envelope labeled To: The Love of my Life. From, Tu Papi ❤️," Vanessa captioned the photo. "I waited to open one more letter on my birthday. It gave me something to look forward to today.❤️"
She added, "The irony is that Kobe had a photo of me drawn with an Angel holding me up by an artist on the cover. Missing the Love of my Life and my sweet little Mamacita- my fellow Taurus [Gianna]. Grateful to wake up to my 3 sweet girls today. Wish we were all together. ❤️❤️❤️❤️❤️❤️#MyBirthdayWish."
Vanessa's post came just days after she'd celebrated her late daughter's 14th birthday by asking fans to wear red in Gianna's honor.
"Gianna loved to wear a red bow in all of her school pictures. Red means love and life. To commemorate Gigi's birthday today, please consider wearing red, caption an act of kindness or show how you will play Gigi's way since she always gave everything she did her all and led with kindness," the proud mom captioned a photo of herself wearing a red bracelet on Friday (May 1). "❤️Please use the hashtag #PlayGigisWay ❤️Thank you. 5-1-06 Mambacita."
Gianna, her father Kobe, and seven others passed away on January 26 in a helicopter crash.
Photo: Getty Images
Chat About Vanessa Bryant Discovers Love Letters Kobe Wrote Her Before His Death