Rude Quarantined Woman Leaves Insane Note Asking 'UPS Man' To Disinfect
By Dave Basner
May 6, 2020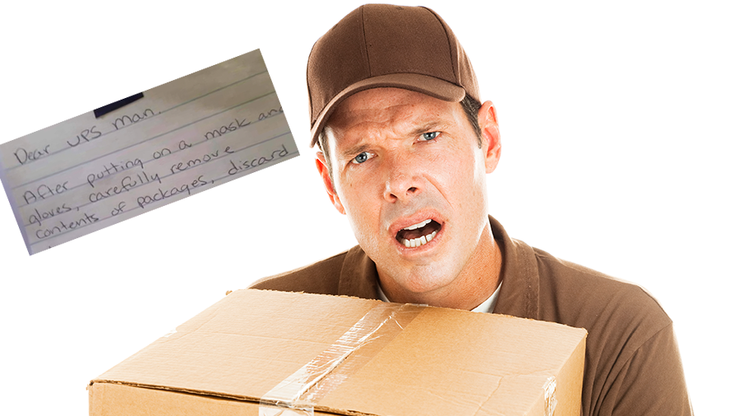 In these times of the coronavirus pandemic, there are many people who are stringently following stay-at-home guidelines, refusing to go out even for essential items and instead opting to get things delivered to them. Thankfully, there are delivery people who are still willing to work and bring packages to customers. These everyday heroes risk their health to help others, but one customer seemed to expect a lot more than anyone should ever expect from their delivery person.
She left a note by her door that reads:
"Dear UPS Man.
After putting on a mask and gloves, carefully remove contents of packages, discard shipping and packing material, disinfect contents with an FDA approved disinfectant for at least 30 seconds, leave at door. Do NOT touch door! Leave Area!"
The "UPS Man" who saw the note took a photo of it and shared it to Facebook with the caption:
"Dear Karen,
No.
Best,
UPSM"
A friend of his then posted it on Reddit: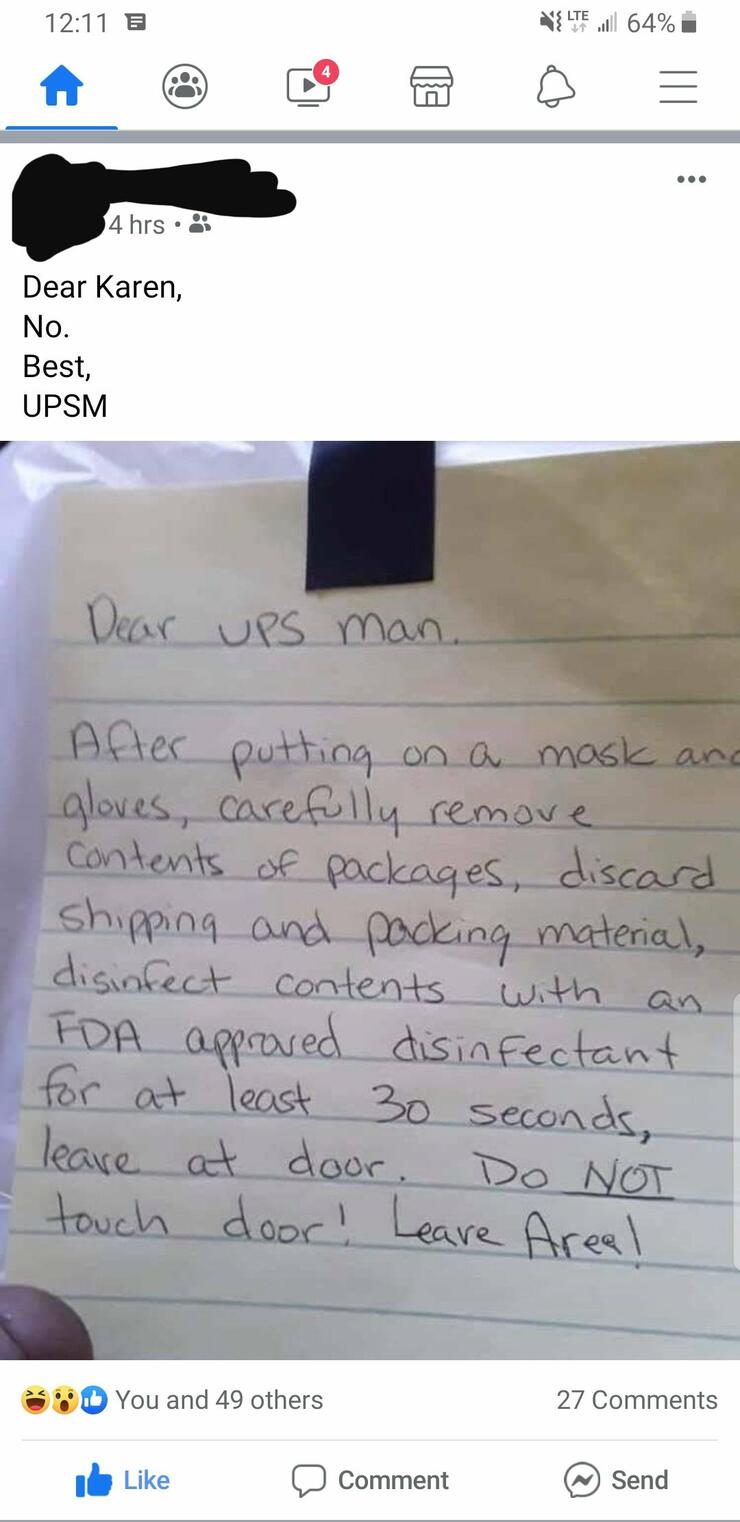 There are hundreds of comments on the post from people upset with the tone of the letter. One person wrote, "There isn't a 'please' or 'thank you' anywhere in that note. Just demands. I don't know why some people are so rude and entitled like this." Another asked, "How about you stop ordering things online if you're so concerned?" One more suggested, "Take it back to the post office as undeliverable mail, make her come get it there."
Most people are trying to be careful and protect themselves from getting sick, but everyone should remember to be considerate to others, especially those who are working hard in these trying times.
Photo: Getty Images, Reddit
Chat About Rude Quarantined Woman Leaves Insane Note Asking 'UPS Man' To Disinfect