Thomas Rhett, Kane Brown Tease New Collaboration From 'Scoob!' Soundtrack
By Blake Taylor
May 6, 2020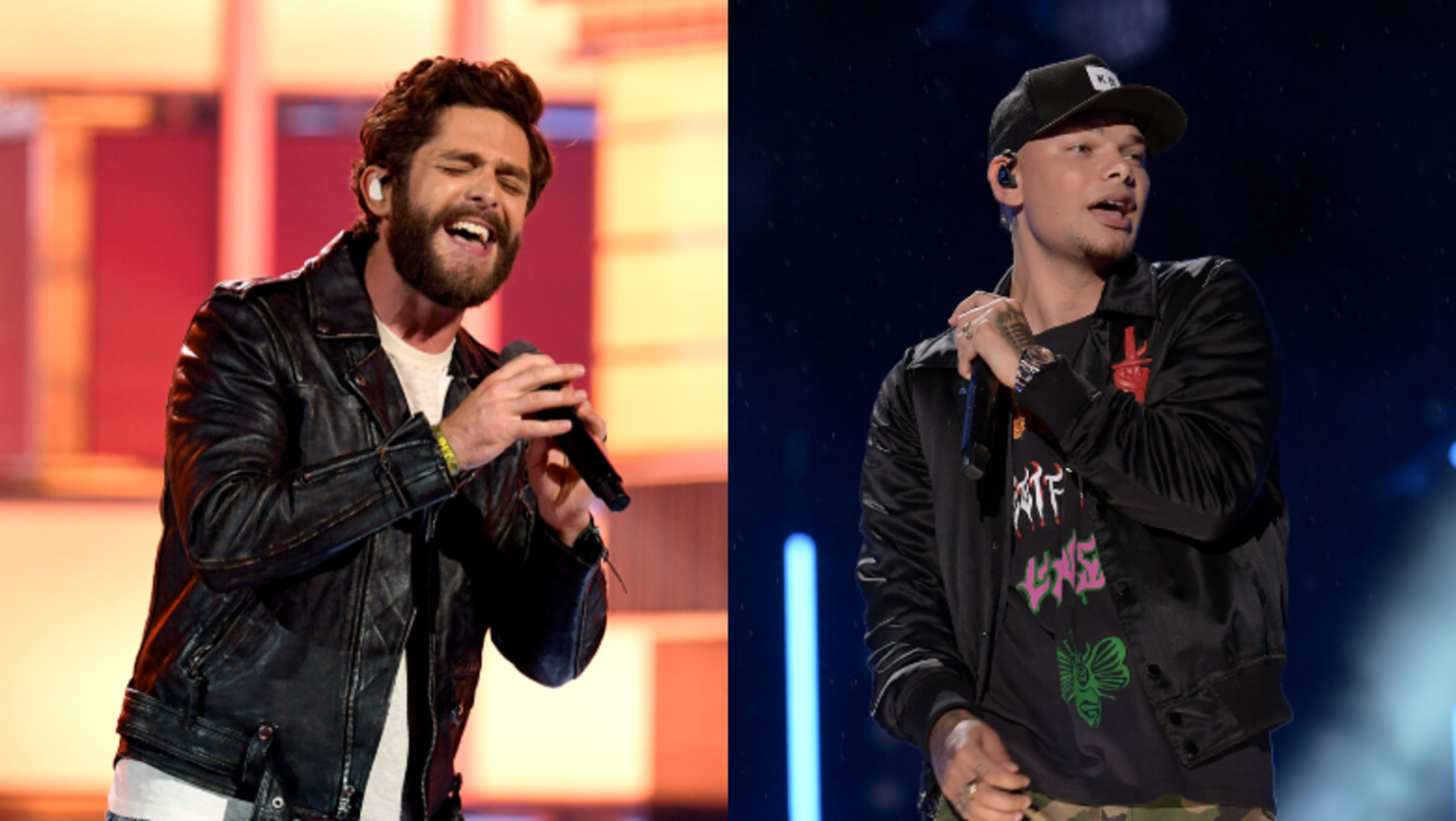 Thomas Rhett and Kane Brown are channeling their inner children for a new project. The country stars are lending their voices to the soundtrack of the upcoming animated film, Scoob!
On Tuesday (May 5), the country stars shared a preview of their brand new collaboration called "On Me," which also features pop singer, Ava Max.
"The whole family is excited for this one! New track "One Me" with @kanebrown_music & @avamax from the @scoob soundtrack out 5/15," Rhett wrote on Instagram.
Brown also teased the song on his Instagram, sharing that he's "so pumped" to be apart of the project. "Can't wait for Kingsley to grow up and watch it like I did," he adds in the caption.
"On Me" is one of the 12 tracks featured on Scoob! The Album. Fellow artists including Lennon Stella and Charlie Puth also team up for a duet called "Summer Feelings," which is the album's lead single.
"Summer Feelings" will drop on May 12 three days before "One Me" is released along with the full album and movie.
The fully animated, full-length action film, Scoob! will tell stories of Scooby-Doo's origins, revealing how the Scooby Gang all met. According to a press release, the beloved characters will be up against their biggest challenge yet as they race to stop a plot to unleash the ghost dog Cerberus upon the world. As they try to stop the "dogpocalypse," the gang discovers that Scooby has a secret legacy and an epic destiny greater than anyone imagined.