Ariana Grande & Justin Bieber Team Up on New Song 'Stuck with U'
By Taylor Fields
May 8, 2020
Nothing brings people together like music, and Ariana Grande and Justin Bieber have teamed up on a brand new song called "Stuck with U," and it benefits a very important cause — First Responders Children's Foundation.
"Stuck with U" is a romantic song about being with the person you love the most. In the chorus, Ari and Justin sing, "So, lock the door and throw out the key/ Can't fight this no more, It's just you and me/ And there's nothin' I, nothin' I, I can do/ I'm stuck with you, stuck with you, stuck with you/ So, go ahead and drive me insane/ Baby, run your mouth, I still wouldn't change/ Being stuck with you, stuck with you, stuck with you."
And for the official "Stuck with U" music video, Bieber and Grande crowd-sourced videos from fans dancing with their loved ones, their pets, or even just by themselves while in quarantine. And yes, there is plenty of adorable footage of Justin and Hailey, in addition to Ariana and her cute dog Toulouse.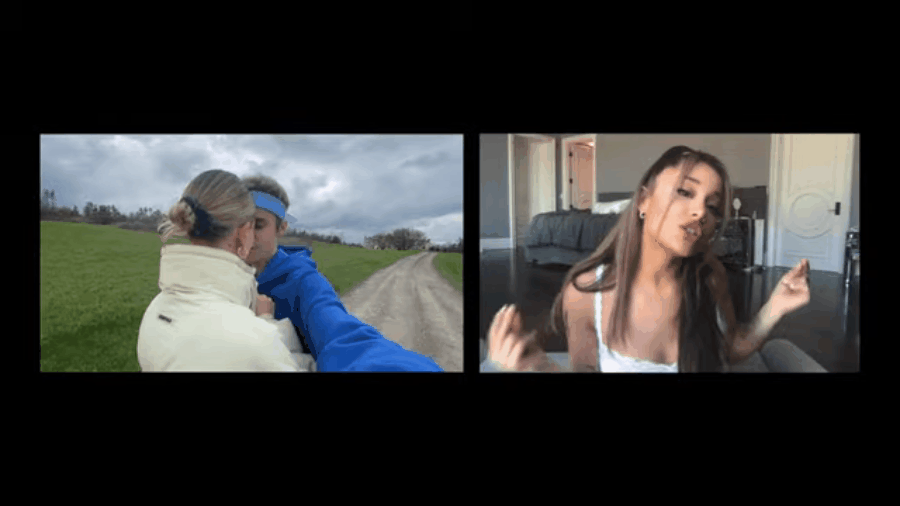 In a statement, Ariana said of her and Justin's new collab, "I'm so excited to announce that my friend Justin Bieber and I have partnered with SB Projects and First Responders Children's Foundation on this little project here. We're very excited about this for so many reasons. We hope we make a big difference with this and we hope it uplifts you and makes you feel happy and that you love it as much as we do. We've had a really great time working on this."
Bieber echoed, "More than ever we are seeing the selfless, tireless and amazing work that doctors, nurses and healthcare providers give to the world every day. It is our hope we can lend our voices to raise awareness and give much-needed support for them and their families. It's my honor to come together with my friend Ariana and our SB Projects family to try and do some good."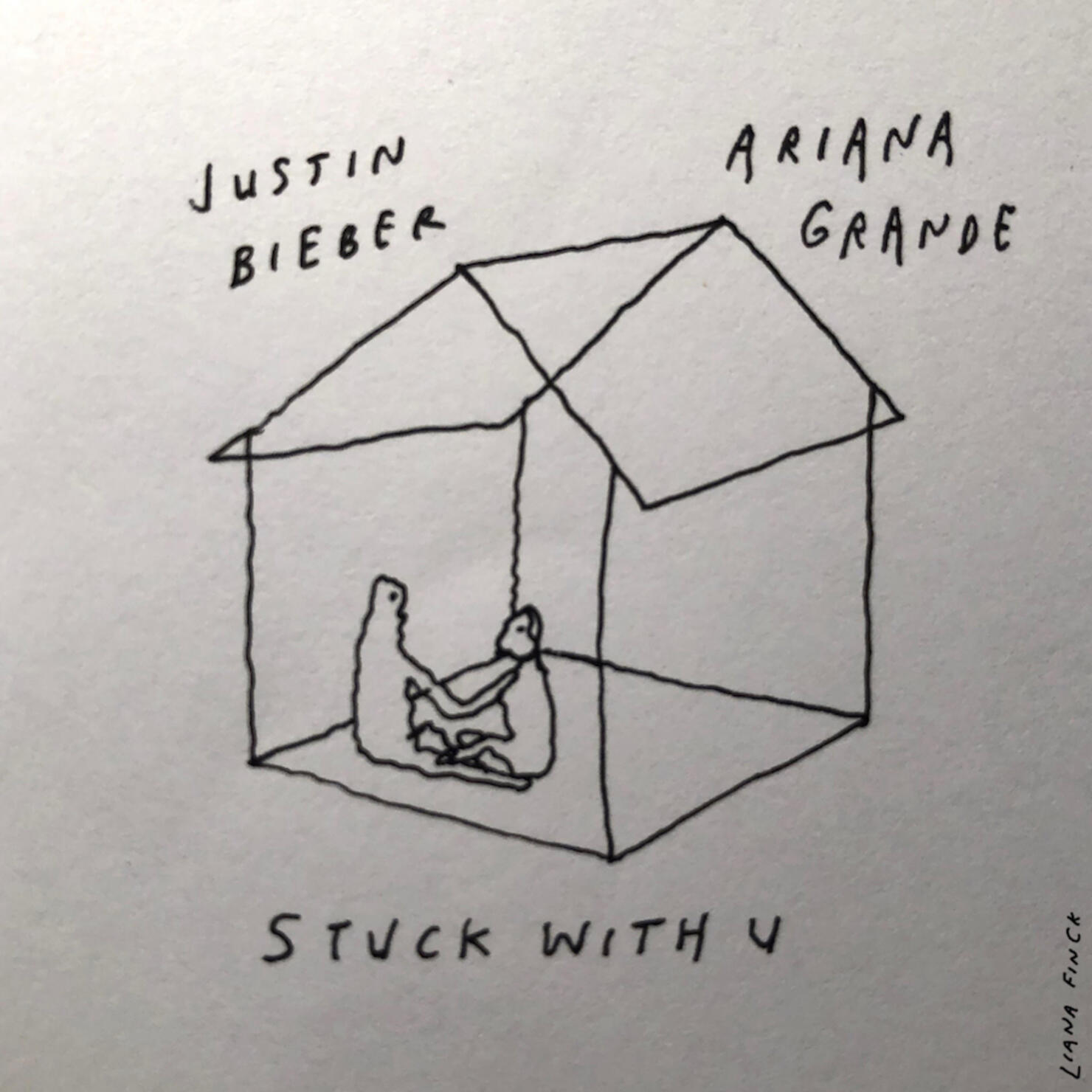 The song, from SB Projects in conjunction with Def Jam Recordings and Republic Records, is the first of a compilation of singles benefitting charitable organizations from the SB Projects roster that will be released throughout the year.
All net proceeds from the streams and sales of Grande and Bieber's "Stuck with U" will be donated to First Responders Children's Foundation, which seeks to help the children and families of all the brave first responders who are selflessly sacrificing so much to help save others during the coronavirus pandemic, and beyond.
Throughout the current pandemic, First Responders Children's Foundation has helped fund hotel rooms for first responders who are trying to avoid exposing their families to the virus, distributed PPE including FDA certified surgical masks to first responders (without disrupting the supply of N95 masks needed at hospitals), paid for funerals of first responders who have died from COVID-19, and so much more.