Brandy Announces New Album 'B7' Release Date
By Lauren Crawford
May 7, 2020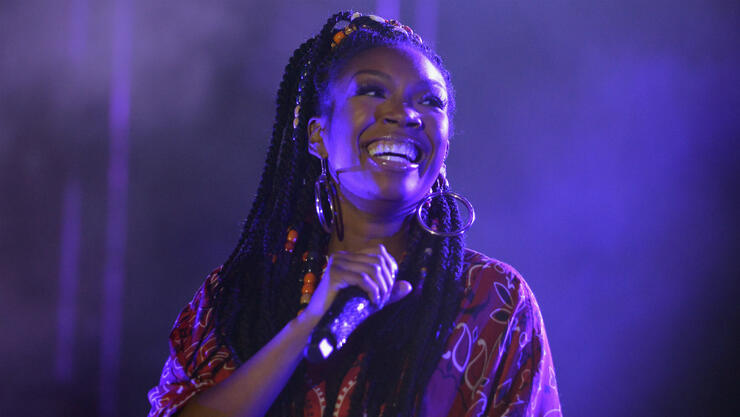 Brandy's seventh studio album, B7, is on the way!
On Thursday (May 7), the "Love Again" singer announced that the project, which marks her first full-length album since 2012's Two Eleven, will drop on July 31. Brandy additionally revealed the cover art for the LP during an appearance on Good Morning America.
"I've dedicated the last couple years of my life to my new music, my new project," she shared during an interview last month. "It's taken me a while, but I'm so happy about the focus and the work ethic that I've put into this project. I'm really proud of it and I finally feel ready to present it to the world."
Brandy's album announcement came just days after she dropped her latest single "Baby Mama" featuring Chance The Rapper.
The 41-year-old Grammy-winning artist called the Hit-Boy produced track "a great Mother's Day anthem," telling People, it's because she "feels like so many mothers out there don't get the credit they deserve."
"They're just out there holding it down for their family and sharing that beautiful bond with their children [who] they're making all these sacrifices for," Brandy, who is mom to 17-year-old daughter Sy'rai Iman Smith, shared. "I wanted to celebrate that and also dedicate a song like 'Baby Mama' to my daughter who has inspired me tremendously in life."
She added, "It was great to hook up with Chance the Rapper, who I had the pleasure of working with, and he just really blessed the record with such a great verse."