Katy Perry Announces First Single, 'Daisies,' From Upcoming Fifth Album
By Taylor Fields
May 7, 2020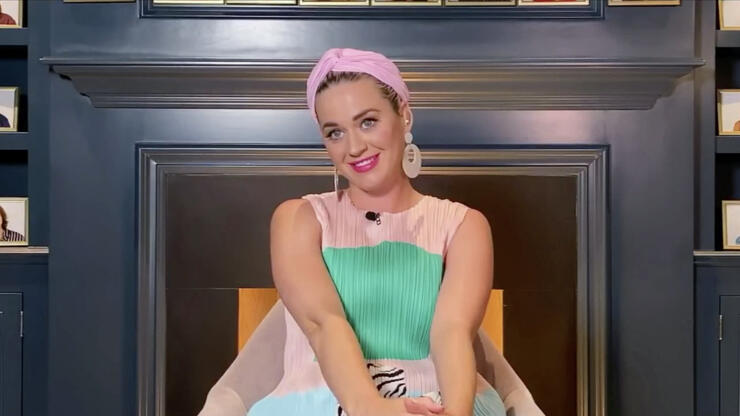 Katy Perry is getting ready to release her fifth full-length album, and she's introducing the record with its first single, "Daisies," on May 15th. Because, like the pop star explained in announcing the new track, "THE MUSIC MUST GO ON."
Along with the "Daisies" cover art, which features Perry joyfully hanging out in a literal field of daisies, she shared along with the grainy image, "The first single from #KP5 is called #DAISIES and she's coming MAY 15, 2020 THE MUSIC MUST GO ON," and threw some daisy emojis in there for good measure.
THE #KP5 ERA IS ALMOST HERE!
Of course, before officially announcing the new single, Katy kind of teased the song very slyly. Just recently, she shared a photo of a new pair of daisy sandals from her footwear line, and wrote along with it, "Sticks and stones may break your bones, but Daisies are the friendliest flower."
Perry also revealed that 10% of every purchase of the shoes will be donated to baby2baby to "assist their efforts in providing essential items to children and families impacted by COVID-19."
"Daisies" follows her song "Never Worn White," which during its music video, Katy revealed that she is pregnant with her first child with fiancé Orlando Bloom.
Perry has yet to reveal the name and other details of her upcoming fifth album, but the new set of songs will follow the star's 2017 album Witness.
During a recent Australian radio interview, Katy revealed that she's been working on her new album for two years, and her new music has been inspired by "intense" things she's experienced over the last few years. She explained, "I think that what's coming musically for me is songs about that journey and getting to that okay place."
Katy added, "The world wants some messages, some encouraging messages. Maybe they need that optimism on the airwaves. And that's something I really enjoy doing and we're just finding balance."
Chat About Katy Perry Announces First Single, 'Daisies,' From Upcoming Fifth Album