LeBron James, Justin Bieber & More Speak Out Over Ahmaud Arbery's Murder
By Lauren Crawford
May 7, 2020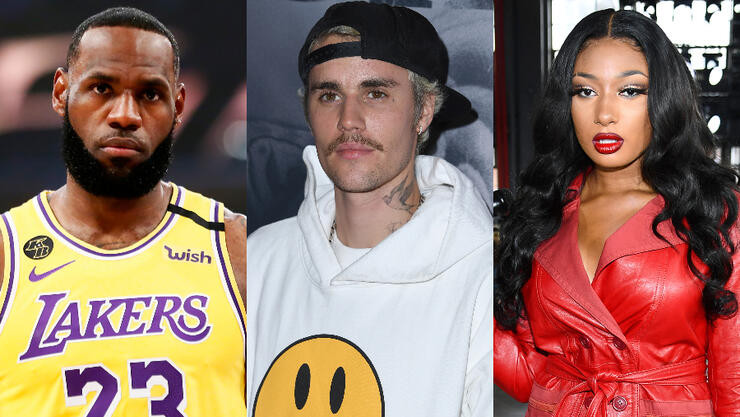 Celebrities, political figures, and the general public are calling for justice in the killing of Ahmaud Arbery, a 25-year-old unarmed black man who was gunned down by two white men while out for a jog earlier this year.
While the murder occurred on February 23, news of the case went viral earlier this week after a graphic video surfaced showing Gregory McMichael and his son, Travis McMichael pursuing Ahmaud — who was running on the rural road in the Satilla Shores neighborhood just outside Brunswick, Georgia — and ultimately shooting him.
Travis reportedly fired the shots that killed Ahmaud as his father, who is a former police officer and former investigator with the local D.A.'s office, stood in the bed of his pickup truck holding a gun.
The McMichaels, who have yet to be arrested or charged with the fatal shooting, told authorities they followed Ahmaud because they believed he fit the description of a burglary suspect for a number of local break-ins.
Authorities previously determined the father and son acted under the state's citizen arrest and self-defense law. However, after two prosecutors recused themselves from the case due to their ties to Gregory, a third prosecutor said on Tuesday (May 5) that the case should be heard by a grand jury.
The release of the murder video, along with the fact that the McMichaels have yet to be arrested, sparked international outrage this week, with celebrities from around the world demanding justice for what some have deemed a modern-day lynching.
"We're literally hunted EVERYDAY/EVERYTIME we step foot outside the comfort of our homes! Can't even go for a damn jog man," LeBron James wrote on Instagram Wednesday (May 6). "Like WTF man are you kidding me?!?!?!?!?!? No man fr ARE YOU KIDDING ME!!!!! I'm sorry Ahmaud(Rest In Paradise) and my prayers and blessings sent to the heavens above to your family!!🙏🏾✊🏾❤️ #StayWoke #ProfiledCauseWeAreSimplyBlack😢😢 ."
Kim Kardashian additionally called for justice, pointing her Twitter followers to a petition "so that charges will be filed and justice for Ahmaud Arbery's family can be served #JusticeForAhmaudArbery."
Check out more celebrities' posts below.
Chat About LeBron James, Justin Bieber & More Speak Out Over Ahmaud Arbery's Murder