Selena Gomez Reveals Everything She's Been Doing in Quarantine
By Taylor Fields
May 7, 2020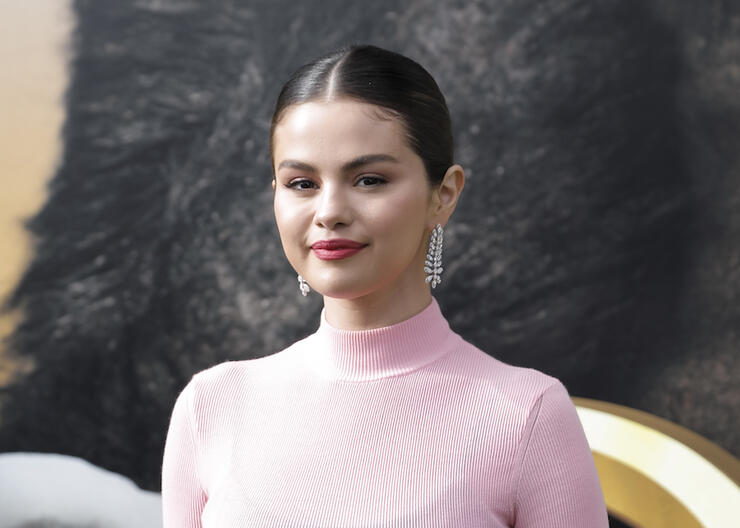 While in quarantine due to the coronavirus pandemic, you might be wondering what your favorite celebrities are up to and how they've been spending their time while remaining home. Selena Gomez recently opened up about everything she's been doing during this time during a new interview with Puma.
If you're feeling a little stir-crazy by now, you're not alone, but Gomez said of how she is trying to stay calm and positive, "Like everyone else, I am feeling unsettled and going through a variety of emotions during this time. For that reason, I think it's important to stay informed and be aware of the latest news, but also take breaks from it because it can be overwhelming. Reading and listening to music have been a huge factor in keeping me calm."
The star also revealed that while she hasn't able to see most of her family and friends, her grandparents are staying with her, along with a few friends. She said of the importance of staying in communication with loved ones, "I know not everyone is that lucky and people are feeling isolated and lonely. Picking up the phone and calling people has never been more important. Also checking in with people even if you haven't connected in a while."
As far as activities go, Selena has been doing everything from watching TV series and movies, to working out, and more. She explained that she's been watching shows from when she was younger "because it brings back a nostalgic feeling," as well as newer shows like Good Girls, Ozark and The Morning Show.
And while Gomez has been "living in oversized hoodies" like most of us, she's also been doing workout classes she finds on YouTube, including dance and yoga.
As for new hobbies she's picked up and other activities she's been doing to keep herself busy, Selena revealed she's been painting (with watercolor), reading, and cooking new dishes she's never cooked before.
Read her full interview HERE.
Chat About Selena Gomez Reveals Everything She's Been Doing in Quarantine