Disney World Announces Phased Reopening Of Disney Springs Will Begin Soon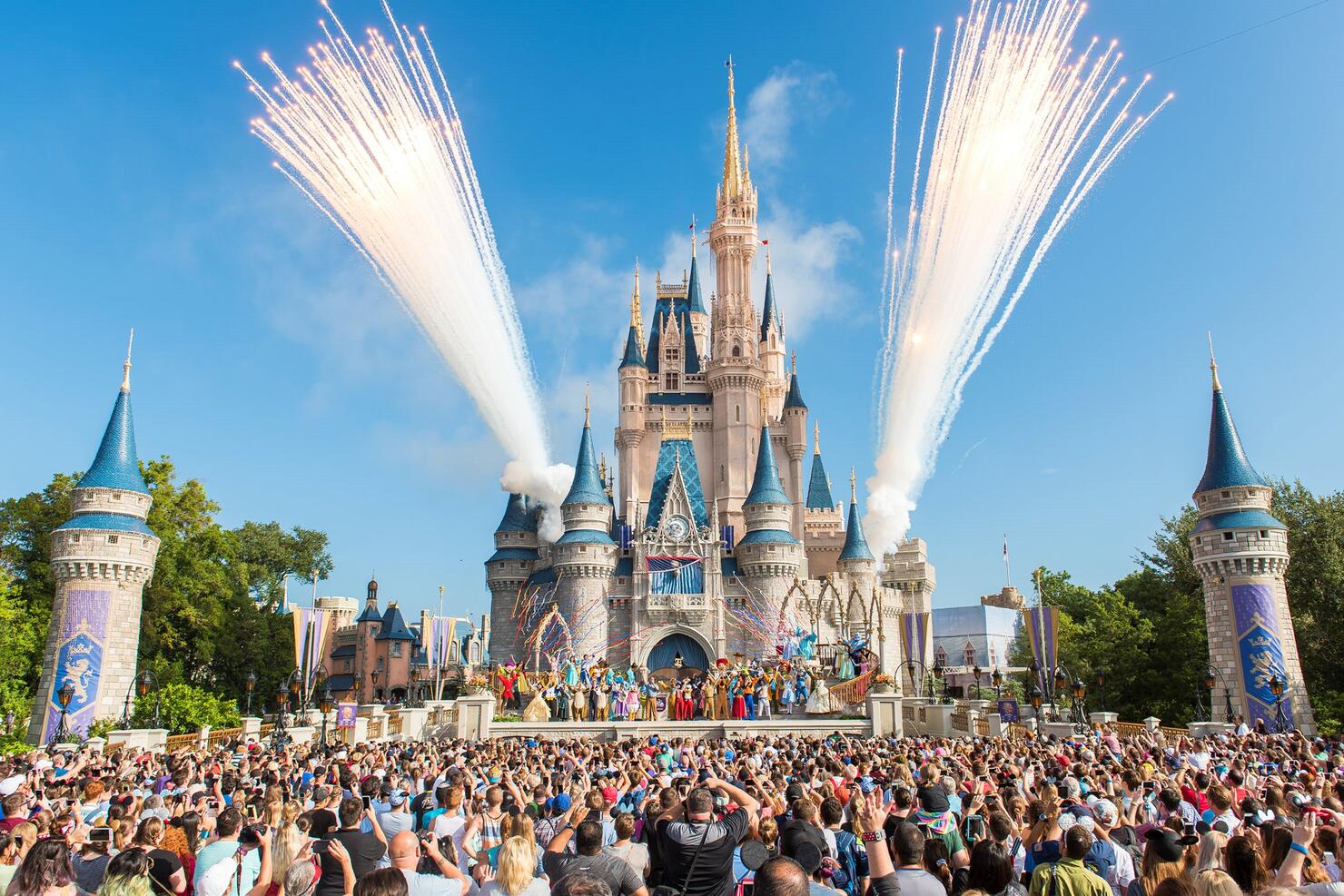 Shortly after Shanghai Disneyland announced it's reopening, Walt Disney World in Florida shared that Disney Springs—a massive outdoor shopping, dining, and entertainment complex near the theme parks—will also be reopening in May. Here's everything you need to know.
According to Matt Simon, Vice President, Disney Springs, the outdoor mall will begin a phased reopening on May 20. The first reopening phase will begin with "a limited number of shopping and dining experiences that are owned by third-party operating participants" opening their doors again after a two month hiatus. In a post on the Disney Parks Blog, Simon shared that Disney Springs will reopen "in a way that incorporates enhanced safety measures, including increased cleaning procedures, the use of appropriate face coverings by both cast members and guests, limited-contact guest services and additional safety training for cast members."
In addition to those safety measures, Disney Springs will also limit capacity, as well as parking and operating hours. Though few details have been given about the phased reopening of Disney Springs at this time, Simon assures Disney guests that "additional protocols and procedures" will be be announced closer to the opening date.
While Disney Springs will reopen on May 20, the rest of Walt Disney World, including the resorts and theme parks, currently has no plans to reopen just yet.
Photo: Getty