Magician Roy Horn of Siegfried & Roy Dead At 75
By Dave Basner
May 9, 2020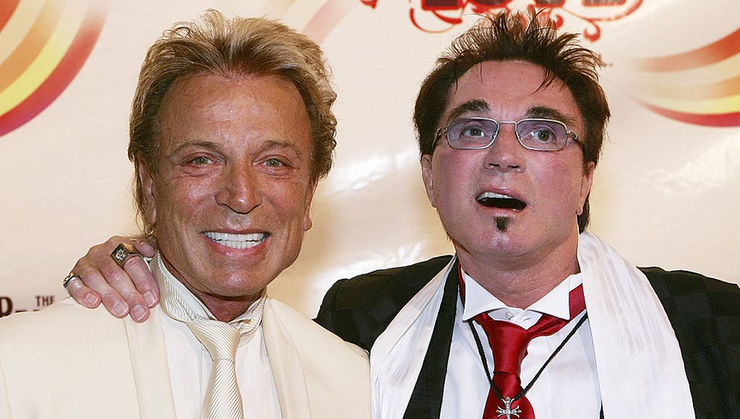 Magician Roy Horn of Siegfried & Roy has died at the age of 75. According to the magician's spokesperson, he passed away due to complications related to COVID-19.
In a statement, Siegfried Fischbacher said, "Today, the world has lost one of the greats of magic, but I have lost my best friend. From the moment we met, I knew Roy and I, together, would change the world. There could be no Siegfried without Roy, and no Roy without Siegfried. Roy was a fighter his whole life including during these final days. I give my heartfelt appreciation to the team of doctors, nurses and staff at Mountain View Hospital who worked heroically against this insidious virus that ultimately took Roy's life."
Siegfried & Roy entertained tens of thousands of people with their show at the Mirage Hotel and Casino in Las Vegas which ran from 1990 until October 3, 2003, when, mid-performance, a tiger dragged Roy off-stage by his neck. He was nearly killed but survived and spent the last 16 and a half years rehabilitating.
Roy, along with Siegfried, had been performing in Las Vegas since arriving there in 1967.
Horn once stated, "I am very grateful, every day, for every breath I am taking. That is my message to anyone who has had a stroke or a heart attack: Keep moving. Make progress. Pull yourself together, because you can do it."
Photo: Getty Images