Uptown Records Founder, Andre Harrell, Dead At 59
By Honey German
May 9, 2020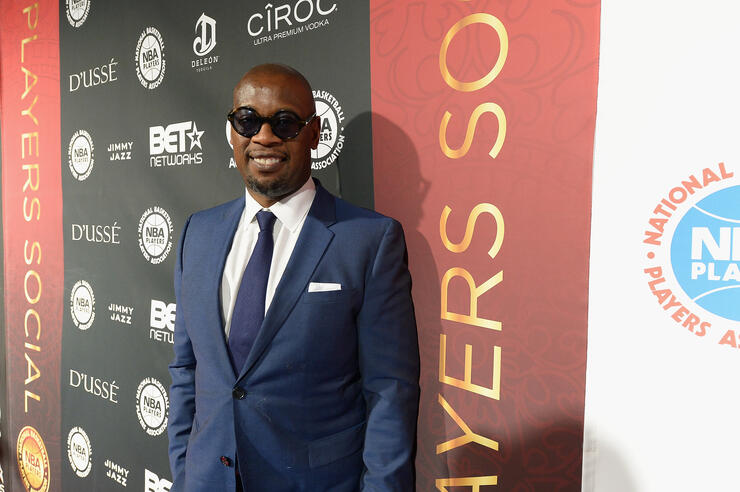 Andre Harrell, a veteran music executive best known as the founder of Uptown Records, where Sean "Puffy" Combs got his start in the business, who later went on to head Motown Records, has died. He was 59-years-old and the cause of death is as of yet unclear since nobody from his team has spoken out.
DJ D-Nice was the one who revealed the sad news while on Instagram Live for his Club Quarantine spinning sessions on Friday night (May 8).
Mr. Harrell started his own record company, Uptown Records, in 1986. The label played a key role in the development of the New Jack Swing style of R&B, thanks to of artists such as Guy, Al B. Sure and Jodeci, Heavy D and the Boyz and Father MC. Mr. Harrell also signed the teenage Mary J. Blige in the late '80s with help from his former intern turned A&R, Puffy Combs.
After the sad news broke celebrities took to Twitter to express their sadness over his untimely death and to remember their friend:
Mariah Carey wrote on Twitter, "Why Andre! My heart is breaking and I can't stop crying. He was an amazing friend and I will miss him forever."
Ella Mai posted: shocked and saddened. so glad we got to meet. rest in peace andre harrell
Oscar winner Viola Davis wrote, "RIP Andre Harrell…thank you for the gift of so many incredible artists. Gone too soon."
Quavo from The Migos tweeted: RIP ANDRE HARRELL
A true GOAT in this music industry. Your contributions to our culture and urban music are priceless. Gone but surely never forgotten. Sleep in peace sir and thank you for everything 💔
Photo: Getty
Why Andre 😢😢😢 My heart is breaking and I can't stop crying. He was an amazing friend and I will miss him forever. 😢

— Mariah Carey (@MariahCarey) May 9, 2020
RIP ANDRE HARRELL 🙏🏾🐐

— QuavoYRN (@QuavoStuntin) May 9, 2020
shocked and saddened. so glad we got to meet. rest in peace andre harrell ❤️

— Ella Mai (@ellamai) May 9, 2020
Chat About Uptown Records Founder, Andre Harrell, Dead At 59