14 Songs You Didn't Know Were Written By Chris Stapleton
By Lauryn Snapp
May 11, 2020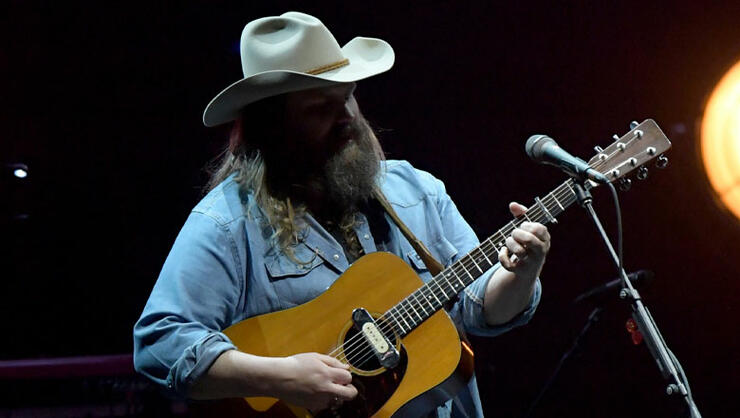 In case you didn't know, before Chris Stapleton was a solo artist, he was a prolific songwriter who penned numerous songs for multiple artists spanning several genres. 
On top of that, Chris was also the lead vocalist for the critically acclaimed bluegrass band called The SteelDrivers, which earned him three GRAMMY nominations, including Best Bluegrass Album, as well as an International Bluegrass Music Association Award for Emerging Artist of the Year.
Did Chris pen one of your favorite tunes? Keep scrolling to see 14 songs that you may not have known were written by Stapleton. 
Adele, "If It Hadn't Been for Love" (2011)
Kenny Chesney, "Never Wanted Nothing More" (2007)
Joss Stone, "Don't Start Lying to Me Now" (2011)
Ashley Monroe, "Winning Streak" (2015)
Thomas Rhett, "Crash and Burn" (2015)
Sheryl Crow featuring Zac Brown, "Homesick" (2013)
George Strait, "Love's Gonna Make It Alright" (2011)
Josh Turner, "Your Man" (2006)
Alison Krauss & Union Station, "Miles to Go" (2011)
Lee Ann Womack, "There's More Where That Came From" (2005)
Blake Shelton, "Ready To Roll" (2011)
Tim McGraw, "Whiskey and You" (2007)
Luke Bryan, "Drink A Beer" (2013)
Dierks Bentley, "Diamonds Make Babies" (2012)
Do you enjoy country stories like these? Bookmark www.CMTCody.com and check back daily for exclusive interviews, trending topics, and the latest from country's hottest stars. Connect with Cody Alan on socials by following along on Twitter and Instagram @CodyAlan.
Photo Credit: Getty Images.
Chat About 14 Songs You Didn't Know Were Written By Chris Stapleton