Dr. Fauci Warns Reopening Too Quickly Could Bring 'Suffering And Death'
By Bill Galluccio
May 12, 2020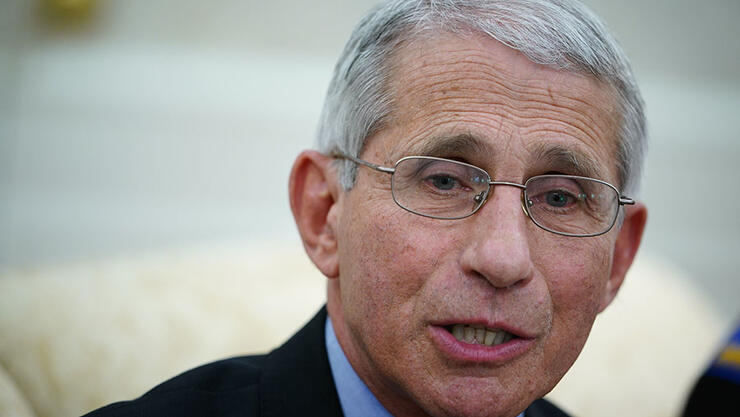 Dr. Anthony Fauci, the director of the National Institute of Allergy and Infectious Diseases, is warning Congress that reopening the country too quickly will cause a second wave of coronavirus infections, which will result in "needless suffering and death."
"The major message that I wish to convey to the Senate HLP committee tomorrow is the danger of trying to open the country prematurely," he told the New York Times in an email. "If we skip over the checkpoints in the guidelines to 'Open America Again,' then we risk the danger of multiple outbreaks throughout the country. This will not only result in needless suffering and death but would actually set us back on our quest to return to normal."
Dr. Fauci is one of four health experts who will be testifying in front of the Senate Health, Education, Labor, and Pensions Committee. Dr. Fauci, Dr. Robert Redfield, director of the Centers for Disease Control and Prevention, and Stephen Hahn, the head of the Food and Drug Administration, will all testify by videoconference because they are self-quarantining after coming into contact with somebody who was diagnosed with COVID-19. Adm. Brett Giroir, assistant secretary for health and the administration's coronavirus testing coordinator, will also be testifying, but it is unknown if he will deliver his remarks in person.
Dr. Fauci's comments come as many states across the country are beginning to reopen after more than two months of lockdowns and stay at home orders to slow the infection of the coronavirus. 
Photo: Getty Images