Gerard Way Reveals He's Working On 'The Umbrella Academy' Volume 4
By Katrina Nattress
May 12, 2020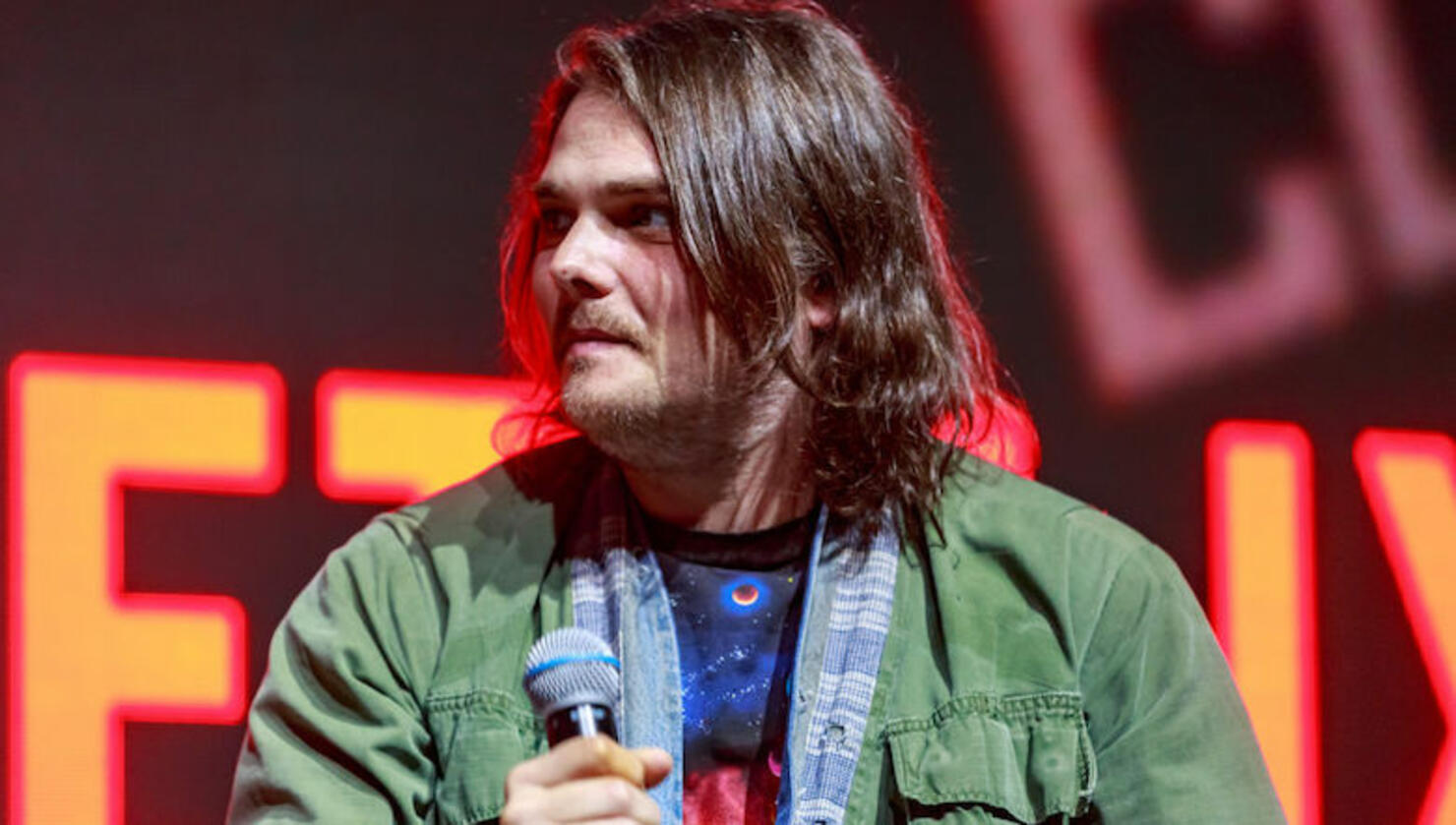 Last week, Gerard Way's contribution to The Quarantine Coloring Book was revealed, and on Tuesday (May 12), the My Chemical Romance frontman explained the inspiration behind his page, titled "Pink Station Zero," in an Instagram post.
"I won't reveal the title of the comic, but it is something I worked on day and night for a few months back some years ago," he revealed. "I was very much ready to go with the comic, which is a somewhat ongoing limited series, released about 6 issues at a time, over the course of some years. This image was an exploration of some of the characters from the comic, and I had a lot of fun coming up with 9 very different looking characters, all strong personalities. One of these agents went rogue, and one of them got killed, leaving room for the Earth person in the center to take their place."
"So I worked on this idea and wrote some script pages, super inspired. But when I reached out to the artist I had wanted to draw the book, they were booked up for a long time, and wouldn't be able to draw it for years, so the idea went on the shelf," he continued. "When I'm coming up with comics, sometimes I already envision who I want to draw it, based on the energy I think the story needs, and if that artist can't do it, I tend to just shelve the idea until they are able to do it, or if I find another artist that grabs me, which I eventually did."
However, now that he's found an artist Way admitted he doesn't have time to write the project, because he's working on Volume 4 of The Umbrella Academy. "Now it's a matter of when I can write this, as I am in the middle of scripting the long awaited Volume 4 of the Umbrella Academy, which is my main focus and I'm very excited about that," he wrote. "But for now, enjoy these characters, and maybe you'll see them in the future."
See Way's post below.