'Ink Master' Star Daniel Silva Arrested For Murder Of YouTuber
By Paris Close
May 12, 2020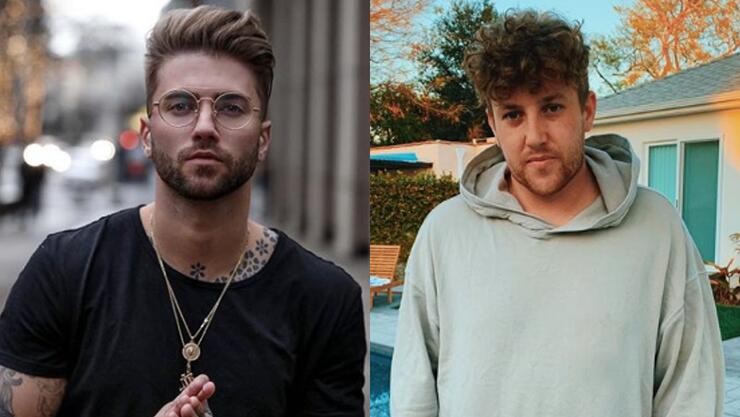 Ink Master's Daniel Silva has been arrested for murder after the death of YouTube star Corey La Barrie, who died in a car crash.
Silva was arrested in connection with La Barrie's death on Monday (May 11), the Los Angeles Police Department Valley Traffic Division announced. "The Los Angeles Police Department's Valley Traffic Division announce the arrest of Daniel Joseph Silva, a 27-year-old driver and resident of Los Angeles for murder," authorities stated.
The tragic accident that took La Barrie's life transpired on Sunday, his 25th birthday (May 10). According to PEOPLE, Silva had been driving the vehicle in which La Barrie was a passenger just after 9:30 p.m. in Los Angeles' Valley Village district before the fatal crash. Traveling eastbound on Hudson Street at a "high rate of speed," Silva lost control of the car, ran off the road and crashed with a stop sign and a tree.
The outlet indicates Silva had to be stopped from leaving the crash scene. "The driver of the McLaren exited the vehicle and attempted to leave the scene but was stopped by citizens who came to render aid," the LAPD said. "No other vehicles were involved in the collision."
Per images by Los Angeles Daily News, Silva sustained undisclosed injuries that required him to be stretched to an ambulance. La Barrie, who was celebrating his birthday, was transported to the hospital where he was pronounced dead.
Silva is best known for appearing on the tenth season of Ink Masters, a reality show for tattoo artists.
La Barrie, before his death, had been a rising YouTube star with more than 333,000 subscribers on the platform and over 200,000 followers on Instagram.
The 25-year-old's fans and loved ones are heartbroken over the loss. Among them was Corey's brother, Jarrad, who paid tribute to his late brother on Instagram, claiming Corey died "in a car accident with his drunk friend driving."
Chat About 'Ink Master' Star Daniel Silva Arrested For Murder Of YouTuber