Dustin Lynch Smolders Singing 'Momma's House' & Here's Why
By Lauryn Snapp
May 13, 2020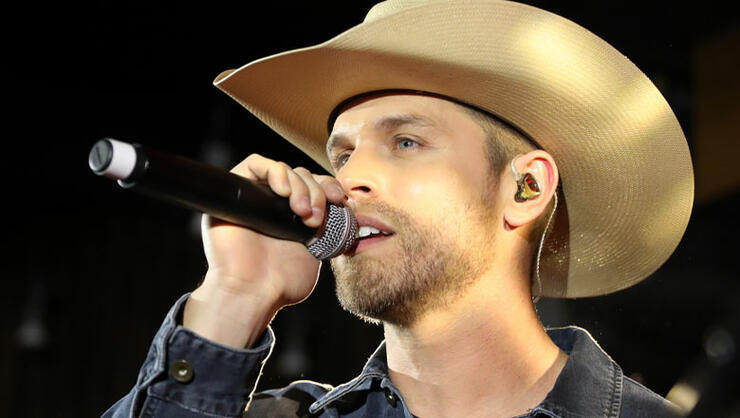 Dustin Lynch is bringing the heat with his fiery, country anthem, "Momma's House."
In the song, the love scorn singer croons his way through lyrics that paint a picture of setting fire to his hometown in the name of heartbreak.
In an interview with CMT's Cody Alan, Dustin revealed that the lyrics hit closer to home than fans may have expected. "Momma's House" is a song that I've lived. I felt this way before," says the bright smiled singer. "My grandparents are high school sweethearts. My parents are high school sweethearts. My sister married her high school sweetheart. So, when my high school sweetheart broke up with me, the world ended."
"The emotions of mama's house kind of captured that where everything in my hometown reminded me of that girl, and I just wanted to burn it."
If you have been through a heartbreak, it's safe to say that the emotions found in this mid-tempo heartbreak song are felt universally. That is what makes it a great country lyric.
"Baby, I'd burn this whole town down, if it wasn't for my momma's house," Dustin recites the lyrics before adding, "It's definitely one of my favorite songs I have ever recorded."
Directed by Mason Dixon, Watch the video for "Momma's House" by clicking below.
Do you enjoy country stories like these? Bookmark www.CMTCody.com and check back daily for exclusive interviews, trending topics, and the latest from country's hottest stars. Connect with Cody Alan on socials by following along on Twitter and Instagram @CodyAlan.
Chat About Dustin Lynch Smolders Singing 'Momma's House' & Here's Why