Garth Brooks Releases Two New Songs From Upcoming Album, 'Fun'
By Lauryn Snapp
May 13, 2020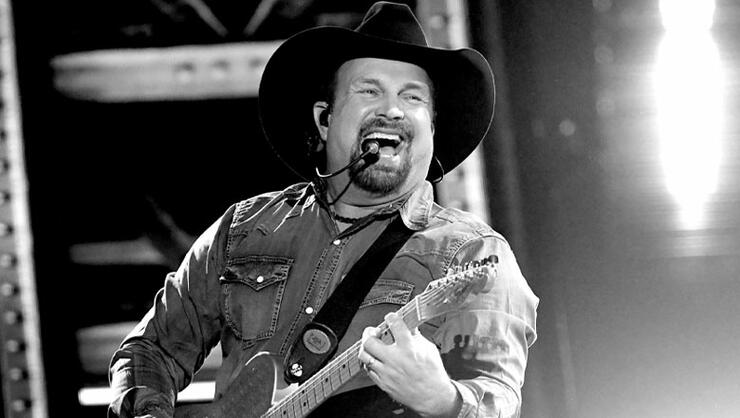 Garth Brooks kickin' up his boots and ready to have a little 'Fun.'
G is giving the people what they want by releasing two new songs in advance of his next studio album, 'Fun.'
The entertainment titan, released "Party Gras (The Mardi Gras Son) and "That's What Cowboys Do," a good old fashion leaving song. The release came by way of his 'LIVE from Studio G' Facebook live show on Monday, May 11.
Garth Brooks fans can thank "Jack" for the new music. While Brooks was in the middle of his virtual concert, a fan named "Jack" commented and asked if his new album would be released any time soon. 
Brooks paused thoughtfully before responding with good news, saying, "Jack — tell you what we're going to do. We'll get Amazon Music on the phone. You can stream Garth. Let's release half the album on Amazon Music…tonight. Can we do that?"
The outcome of the request came in the form of two new tracks from the album that are streaming on the digital music platform.
Garth also shared that his album is completed, but he has some hesitations around releasing it during a pandemic. 
"We've had this discussion. I don't want to be the guy that tries to do something in the midst where everybody is hurting. The album's ready to go. It's just how do you get out and promote and be happy and jolly while everybody's out there fighting for their lives not only physically, but fighting for their lives financially."
What do you think Garth should do? Let Cody Alan know on Twitter @CodyAlan.
Photo Credit: Getty Images.