Tekashi 6ix9ine's $200,000 Donation To No Kid Hungry Rejected
By Paris Close
May 13, 2020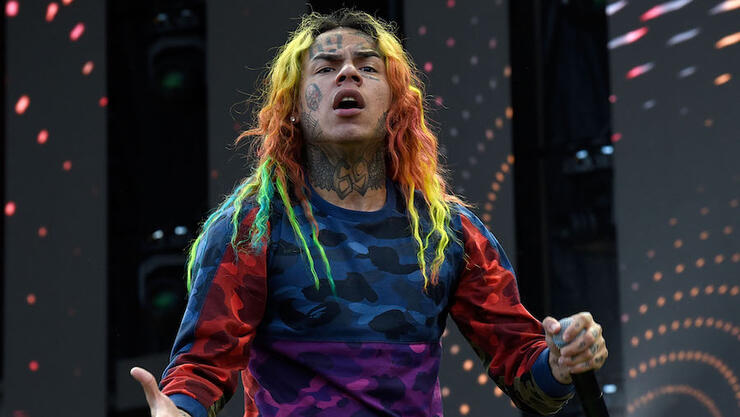 6ix9ine's latest act of good was literally not received well.
After his early release from prison last month, the controversial rapper wasted no time at all to blow up the internet with his presence. To double down on the anticipation, 6ix9ine unleashed a new track, "GOOBA," which has already skyrocketed to 128 million views on YouTube in the four days since it dropped. What's more, it's said he banked in a reported $2 million from the track in less than a week's time.
Well, according to TMZ, the flashy star attempted to pledge $200,000 of those earnings to the organization No Kid Hungry, which states "ending childhood hunger" is its primary focus. The campaign specializes in child nutrition programs for struggling families by providing school breakfasts, after-school meals, and meals over the summer when school is closed.
"During this pandemic I understand we have nurses and frontline Hero's who risk there life daily to save others. But NEVER forget the children & families who depend on OUR PUBLIC schools for daily meals and nutritions to keep our future leaders growing to their best potential," 6ix9ine wrote in a since-deleted Instagram post. "To every influencer out there REMEMBER if you are blessed GOD gave you that blessing not just for YOU but also TO HELP OTHERS 🙌🏼 GOD FIRST."
Despite the gesture, the organization has decided to reject 6ix9ine's donation.
"We are grateful for Mr. Hernandez's generous offer to donate to No Kid Hungry but we have informed his representatives that we have declined this donation," No Kid Hungry's director of strategic communications Laura Washburn told Complex. "As a child-focused campaign, it is our policy to decline funding from donors whose activities do not align with our mission and values."
In response, the "GUMMO" star wrote back on Instagram, "@nokidhungry rather take food out the mouth of these innocent children I never seen something so cruel."
Photo: Getty Images
Chat About Tekashi 6ix9ine's $200,000 Donation To No Kid Hungry Rejected